Wife, family disagree over accused baby killer's guilt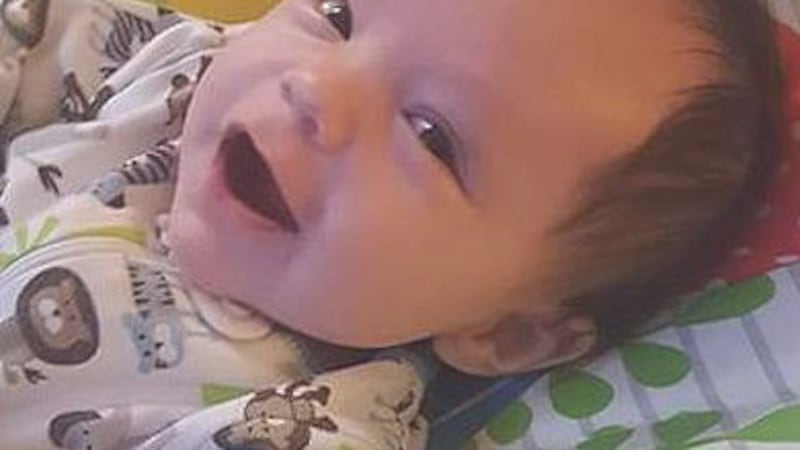 Published: Apr. 28, 2018 at 8:22 AM CDT
The wife of a man charged with murdering their infant son claims he is innocent. "I don't know who did it but I know he didn't," Karla Castillo told WTVY.
Others, though, believe Rolando Castillo, Junior is a cold-blooded killer.
Three-month-old Desmond Castillo suffered multiple injuries, including a fractured skull and detached retina, according to autopsy results. He was found unresponsive by paramedics when they arrived at the Castillo's home January 2. Karla said she called 911.
Castillo was arrested Wednesday, one day after police received the forensic findings, and charged with Capital Murder.
However, one or more family members repeatedly told investigators the past few months Rolando Castillo killed his son. "(They were) concerned and contacted us several times," Dothan Police Chief Steve Parrish said.
While police awaited autopsy results, a rift developed between Karla and her mother. Court records reveal one week after Desmond's death a protection order was sought against Karla. Her mom alleged Karla might be threatening her life through social media posts.
However, Houston County District Judge Benjamin Lewis dismissed the case, ruling there was no basis to issue a protection order.
Karla and Rolando were evicted from their Dothan home, owned by Karla's mom and stepfather. They relocated to Slocomb and married a few weeks later.
Karla isn't the only one who believes Rolando is innocent. His father, Rolando, Sr., told WTVY his son, who has a daughter from a previous relationship, would never hurt a child.
Dothan attorneys Derek Yarbrough and Shaun McGhee will represent Castillo, Jr. who is held in the Houston County Jail without bond.