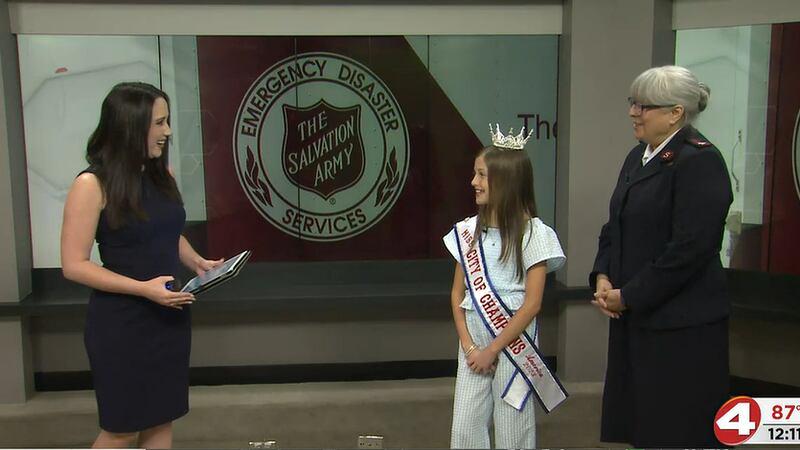 Published: Oct. 18, 2021 at 9:32 PM CDT
|
Updated: Oct. 18, 2021 at 9:36 PM CDT
News4 offers live interview opportunities during our morning, noon, and afternoon shows.
If you'd like to be considered as a guest on one of our newscasts, please complete the form below. Once we've received the form, we'll send you an email to schedule your interview.
Your responses to the questions on the form will ensure we have the necessary information to prepare our questions, any necessary special accommodations, and any graphics that may need to be produced ahead of time to enhance your appearance.
IMPORTANT INFO
Interviews are limited to two guests per interview.
Interview forms must be submitted at least 48 hours prior to the requested interview date.
On the form, you will be asked to choose your preferred newscast. Currently, guests are limited to one timeslot.
Please allow 48 hours to hear back about booking an interview after you fill out the form.
When you hear back from a member of our staff, they will give you instructions on how to enter the building and clarify any other questions you may have. Your interview time is not confirmed until you receive these instructions.
If you're late or can't make the interview, call the station immediately at 334-792-3195.
If you miss your interview without giving prior notice or arrive more than 15 minutes late without giving prior notice, you may be banned from future interviews.
Along with a live interview, you can also submit your local event to the Community Calendar.
If you have a news tip, please follow this link and fill out the form provided.
Copyright 2021 WTVY. All rights reserved.
Subscribe to our News 4 newsletter and receive the latest local news and weather straight to your email every morning. Get instant notifications on top stories from News 4 by downloading our mobile apps.