You can help bring funding to two area farms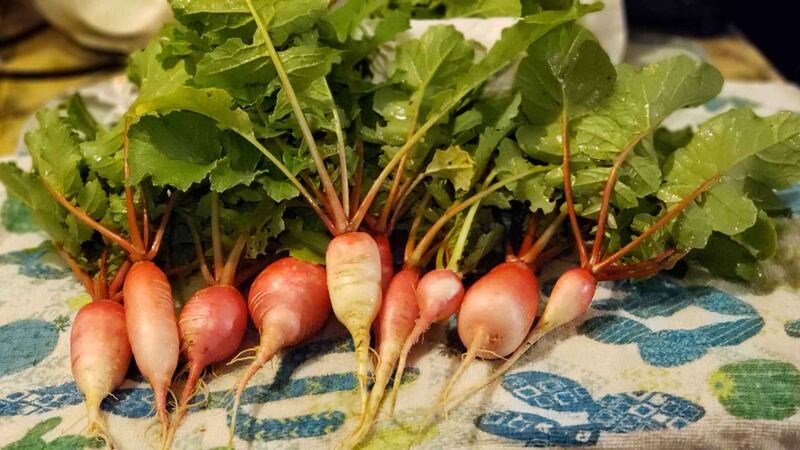 Published: Jan. 14, 2019 at 5:11 PM CST
Bain Home Gardens and Hawkins Homestead Farm are in the running for the Cultivating Change Grant, a grant that gives local farms an opportunity to grow their operations.
Shena Nicole, Manager of Bain Home Gardens says "We began to farm seriously in 2016, after my mom died and she's the one who really introduced the seed of gardening into our family and into my kids".
Rachel Hawkins, the Co-owner of Hawkins Homestead Farm says "We started out with just a couple of chickens, and some eggs and then we grew to produce and now we've got tons of stuff growing over at our farm".
Both farms strive to provide organic chemical free produce, but that wasn't the original goal.
Rachel says "Our tagline, our story for our farm is 'What started as food for our family, has blossomed into food for yours.' So it was a situation where we were just trying to feed our family but, we saw that there was such a need through friends and family we found that so many people needed these things".
Seeing the need for chemical free produce in the Wiregrass, both farms have partnered to make sure that it is available to everyone.
Getting the grant means they would be able to purchase raised plant beds and a hoop house.
Shena says that "The hoop house and the raised bed would allow us to reach a goal that Rachel and I have been talking about and that is a CSA, that is a community supported agriculture which basically means that you would get a box every week with your produce in it. You would prepay for that and we are looking to get that started very soon, hopefully in spring. At that point hopefully we would be able to help out the Wiregrass more but, the grant would go a long way to helping our farms to support that".
You can help Bain Home Gardens and Hawkins Homestead farm get the grant to the Wiregrass.
All you have to do is go to
to vote, you can vote every day until January 31st.
The process takes around thirty seconds.