Wiregrass Archives looking to preserve social history of COVID-19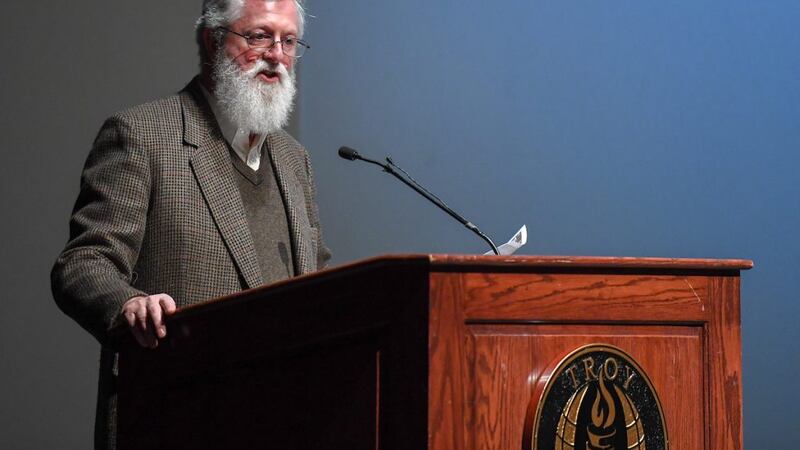 Published: Mar. 28, 2020 at 10:51 AM CDT
The COVID-19 coronavirus pandemic is a global historical event that continues to play out and affect our lives.
While news reports focus on the wide-scale issues caused by the pandemic, Troy University's Wiregrass Archives is looking to the public for help preserving the day-to-day history of this ongoing crisis and its effects on everyday life.
"What the
specifically wants to acquire are those documents that people are producing relative to their lives specifically under COVID-19," said Dr. Marty Olliff, Director of the Wiregrass Archives, located at TROY's Dothan Campus. "People may be sitting in quarantine, or they may not be, but if they are keeping some kind of record of their daily activities, we want to acquire that. The format could be anything from letters to emails to little memoirs."
Olliff wrote a letter to the editor of the Dothan Eagle last week, a move that has produced a few emails already, but he's looking for more.
"It says a lot about the people who wrote about themselves, but when we get 20 or 30 or 40 or even 50 from a small area like the Wiregrass, then we start to see real patterns," Olliff said. "That's tremendously important to seeing how the people of the Wiregrass dealt with COVID-19 — not how a single person in the Wiregrass dealt with it, but how the people of the Wiregrass dealt with it. That will be interesting to historians down the road."
Olliff suggests diaries or journals as a good way to write about daily activities during this crisis, but why is it important to keep a daily log instead of a later retrospective writing?
"If they wait until the end of this thing, they'll have historical perspective and will write from the point-of-view of knowing what happened," he said, "But if they keep a day-to-day log, a diary, a journal of their responses, an emotional journey done day-to-day, they don't know how everything turned out. It's much more authentic to answering the question, 'How did people live under a COVID-19 pandemic?'"
Olliff said historians want to avoid a repeat of the so-called Spanish flu of the early 20th century.
"One of the interesting things about the Spanish flu is after it blipped up three times, it killed as many as 50 million people around the world. People just simply forgot about it," he said. "It's like it never happened. Now those of us who researched that era, we don't have a lot of information to go on. Now we want to ask what people did given the circumstances they are presented with. How does somebody live with a family member who may have COVID-19? How do they live with their kids at home? How do the kids live without going to school? And how do they think about this stuff?"
Olliff also wants to hear from teachers who may have assigned their students tasks related to journaling or crafting diaries during this time.
"If teachers have made these assignments, we'd like to be a place to permanently store these assignments," he said. "We don't collect everything, but we do have a mission to collect papers and documents of enduring value that document the people of the Wiregrass and their history."
For more information about this project, email Dr. Marty Olliff at
.
More on this story at Troy.Today.