Troy students begin Walk Hard fundraiser journey Friday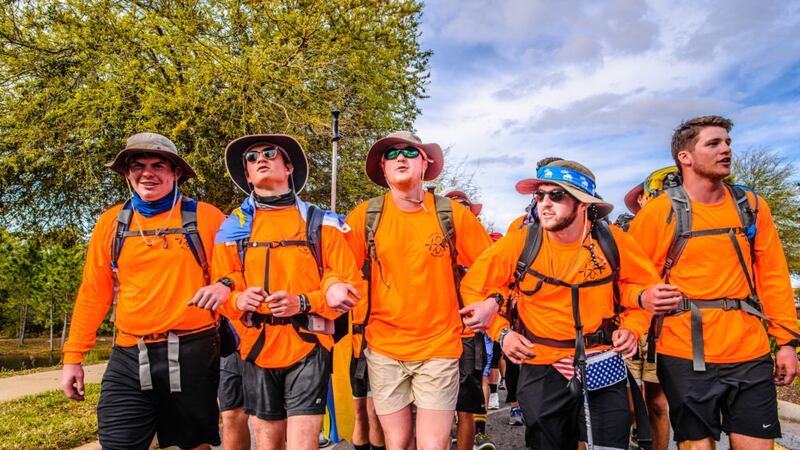 Published: Mar. 4, 2019 at 11:33 AM CST
On Friday, another group of Alpha Tau Omega brothers will begin a 130-mile walk from Troy University to Panama City Beach, Florida, all for the purpose of helping military veterans.
This year's group of 34 walkers is aiming to raise an astounding $60,000 for Jeep Sullivan's Wounded Warrior Outdoor Adventures, a local nonprofit organization that takes wounded veterans on hunting, fishing and other outdoor bonding trips.
2019 will be the 10th year for the fundraiser. For the first few years the Walk Hard raised funds for juvenile diabetes, but later changed to sponsoring Jeep Sullivan's Wounded Warrior Outdoor Adventures. Since then, Walk Hard has raised more than $100,000 for the nonprofit, serving as its primary fundraising event each year. To contribute to this year's Walk Hard fundraiser, go to
.
But the annual event, which just reached its 10th year, began with far more modest goals, and a roster reflective of that: just three young men walking for a purpose.
More on this story at Troy.Today.