Lawmaker concerned about inmate's release, others step up pressure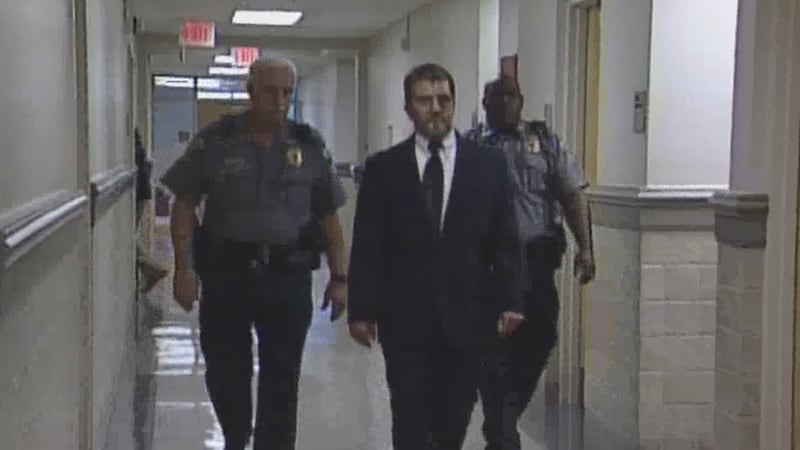 Published: Jul. 10, 2019 at 8:53 PM CDT
Alabama State Representative Paul Lee wants to stop early release of some prisoners who suffer serious and potentially deadly illnesses.
The planned release of murderer Billy Ray Marchman, in his mid-60's, has ignited a firestorm of criticism aimed at the Alabama Department of Corrections.
Lee, a Dothan Republican, said he opposes Marchman's medical furlough on grounds he is terminally ill because Marchman is a "cold-blooded" killer than deserves to remain behind bars.
Lee isn't alone in his opposition. Others are putting pressure on state officials to keep Marchman, sentenced to 99 years, locked up.
"How do we know that he is sick? (Alabama Department of Corrections) won't give the family any records and they won't give us any records," victims' advocate Shelly Linderman said.
Marchman pleaded guilty to murdering his wife, Pamela Stewart of Dothan, in 2004. Linderman said he killed her because Stewart, shot several times, planned to divorce him.
As executive director of Wiregrass Angel House, Linderman and her staff have worked to help Ms. Stewart's two children cope with their mother's death.
"The thing you must remember about this case is there were no domestic issues, no drug usage, or anything that could mitigate the crime. He just killed her because she was leaving him," Linderman said.
She and Houston County District Attorney Pat Jones have contacted state officials, including the governor and attorney general, but the medical furlough of Marchman has not been rescinded.
"I have even written a letter to the (Alabama) Department of Corrections asking they change their position on this," Jones told WTVY.
The only person that can grant a furlough is ADOC Commissioner Jeff Dunn, given that authority by the Alabama Legislature before Lee took office in 2011. His office said he does so only after careful consideration and expert advice.
Lee said he could support furloughs in rare cases, when someone is within a few days of death, Under no circumstances should murderers like Marchman be released, he said.
Jones agrees. "I believe that legislation should not have included anyone convicted of a violent crime."
Under current law, only those convicted of capital murder and sex offenders are excluded from medical furlough consideration.
Dunn has yet to set a release date for Marchman. He could be waiting until Marchman's parole hearing later this month. If that parole is granted, the furlough would likely become moot but, either way, Marchman would be released.
Linderman said she will continue to fight to keep Billy Ray Marchman in prison. "We are not going away and we will shout it from the rooftops if we have to."
She pleaded with Dunn to reconsider his decision, something he has, so far, refused to do.