State agents raid gaming halls in Jefferson County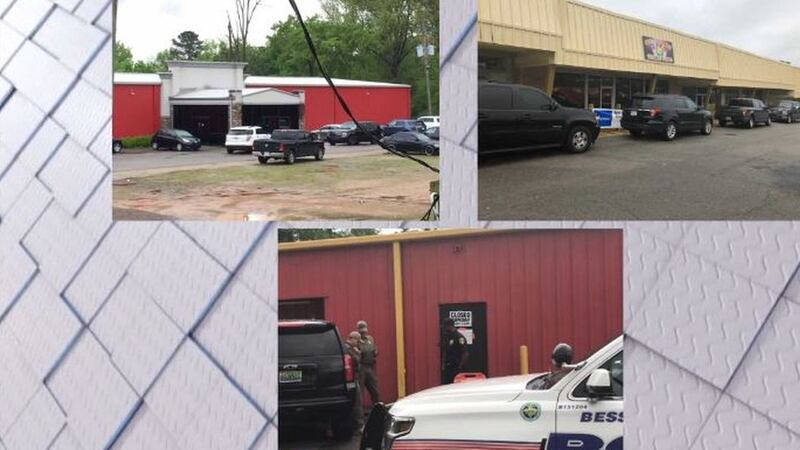 Published: Apr. 9, 2019 at 10:47 AM CDT
State agents raided four electronic gaming halls in Jefferson County Tuesday morning including two in Brighton, one in Graysville, and one in Midfield.
Lt. Jon Riley with ALEA said the Alabama Attorney General's office is handling the investigation at the "Spin It and Win It" charity bingo in Graysville plus the "Fun-N-Games Arcade" and the "Super Highway Charity Bingo," both in Brighton. A source said "Southwind Bingo" in Midfield was also raided.
It all started early Tuesday morning. Agents with ALEA showed up at two locations in Brighton. The crackdown spread quickly to Graysville as big trucks showed up to haul off the gaming machines.
"We are all disappointed with the way things went down. You know we are trying to fill a hole in our budget," said Graysville Mayor Julio Davis.
The mayor sent a letter to Jefferson County Sheriff Mark Pettway and state Attorney General Steve Marshall last week promising to follow state law. Sheriff Pettway's office has repeatedly said they consider enforcing misdemeanor gambling laws to be a low priority.
Mayor Davis said the gambling hall would have meant more than $300,000 to his city with the loss of tax revenue from the closure of Lowe's in January.
Others are not happy in Graysville. "I mean this is money for our city. What are they going to do now? I feel like it should be OK. They are not hurting anybody," Kayla Peoples said.
"I don't understand why they are trying to say it's illegal and it's not illegal in Greene County or other counties. They let them run wide open," said Charles Turner.
"I came here last week to see what the hoopla was about. I just saw the elderly people sitting down to play bingo," Katrina Turner said.
Attorney General Steve Marshall continues to say electronic bingo is illegal in Alabama.
"The law in Alabama is clear. Slot machines are illegal. There is no basis for somebody to operate that business and we believe anyone who wants to attend those businesses that is not the place for them to be," Marshall said.
Copyright 2019 WBRC. All rights reserved.