Solar panels providing electricity to Fort Rucker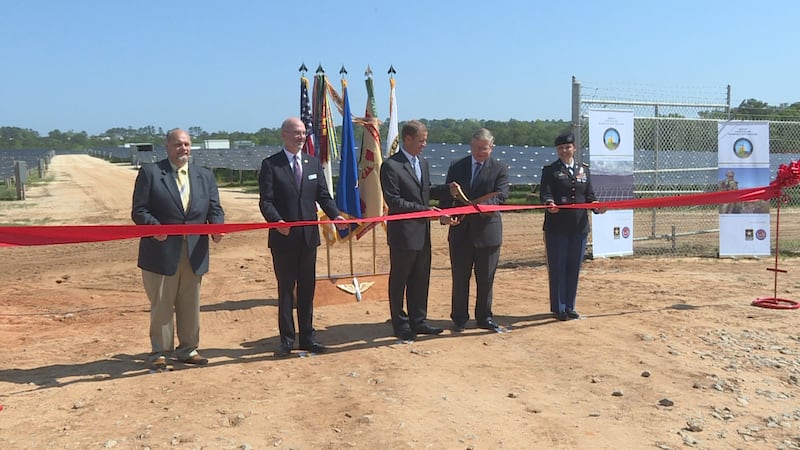 Published: Apr. 20, 2017 at 7:18 PM CDT
Fort Rucker has long been the Home of Army Aviation but it's now the home of solar panels—115,000 of them. A ribbon cutting was held Thursday for a 90-acre site where the panels sit.
"This is going to be 10 mega-watts right here with an increase to 30 mega-watts," said Alabama Public Service Commissioner Jeremy Oden.
The project---at a cost of $25-million---is a joint effort between the U.S. Army and Alabama Power Company. Senior Vice-President Jim P. Heilbron said the project demonstrates the utility's commitment to alternative energy. He notes it took less than one year to construct the panels.
Michael McGhee, executive director of Army Office of Energy Initiatives said the goal for Army's renewable energy is half a giga-watt by 2025. That would represent about 25 percent its power at domestic basis.
Electricity generated by the solar panels is transmitted to the grid and feeds about 1600 homes.