Woman identified in Coffee County murder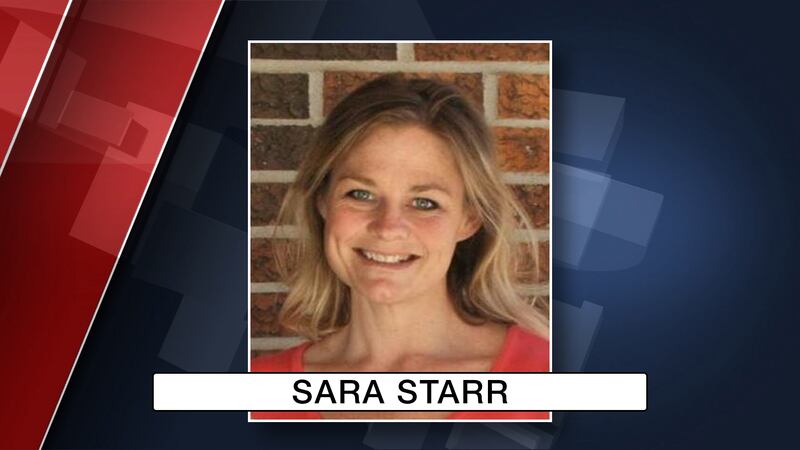 Published: Nov. 27, 2017 at 11:23 AM CST
[UPDATE: 11/28/2017 at 11:07:44 AM]
The Coffee County Sheriff's Office has identified the woman shot to death at her home.
Deputies found 36 year old Sara Starr after she didn't show up for work at Harrand Creek Elementary School, yesterday.
Starr was a 4th grade teacher at the school.
Her bio says she is the mother of 4 children and also has a step-child.
Originally from Kansas, Starr has been in Alabama for 10 years.
WTVY's Ken Curtis is in Coffee County and will have a update on Live at Lunch.
---------------------------------
[UPDATE: 11/28/2017 at 10:45:16 AM]
The Coffee County Sheriff will hold a press conference at 10:30AM on the murder of a woman Monday.
Deputies tell WTVY they know the identity of the victim but her name can't be released pending notification of family which is out-of-state.
An Enterprise parent reported to WTVY that the local school system had sent out a voicemail message saying that grief counselors would be at schools today.
---------------------------------
[UPDATE: 11/27/2017 at 1:34:16 PM]
All Enterprise schools have been taken off of the soft lockdown.
The schools were placed on lockdown as a precaution after a murder victim was found nearby.
The investigation began when the victim failed to show up for work.
The name of the victim has not yet been released.
---------------------------------
The Coffee County Sheriff's Office is investigating a homicide.
Investigators are not releasing any details at this time, but two Enterprise schools have been placed on soft lock-down as a precaution.
They are Pinedale Elementary and Coppinville Junior High schools.
We have a reporter on the way and will bring you updates as we learn more.