Rededicating the boll weevil monument 100 years later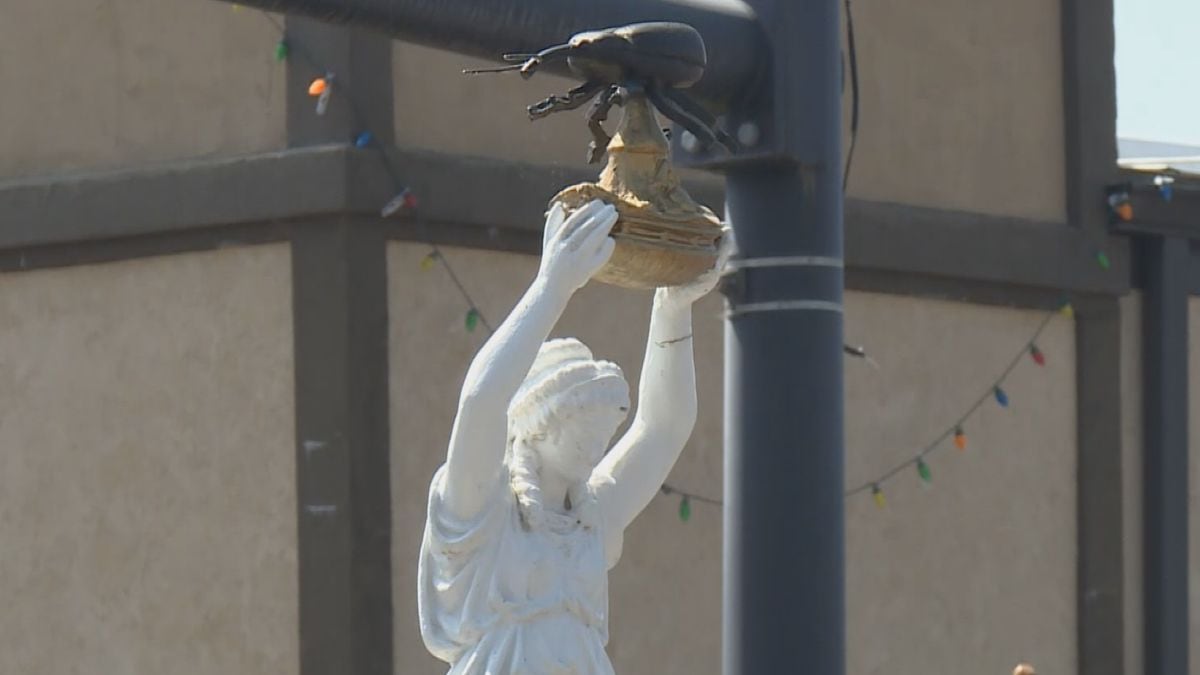 Published: Dec. 11, 2019 at 10:36 PM CST
The city of Enterprise celebrated the 100th anniversary of the boll weevil monument earlier Wednesday evening with a re-dedication ceremony.
It was a celebration today as the city of Enterprise reached a milestone - spending the entire day honoring the centennial of the boll weevil monument.
The city rolled out the red carpet with events - including historical walking tours, a live Dr. George Washington Carver museum, and a visit with centennial queens.
There was even a musical performance by the Enterprise high school Big Blue Band and the ESCC entertainers.
Enterprise tourism director, Tammy Doerer said "we wanted people to come down and feel like it was a whole day's event and the beginning of our celebration."
Special guests in attendance included Enterprise Mayor Bill Cooper and the President and CEO of the Alabama Business Council, Enterprise native, Katie Boyd Britt.
"I credit Enterprise with helping me be much of who I am, and so to be able to be such a special part of this occasion was something that was really neat" Britt says.
She credits the boll weevil for creating such a strong culture in Enterprise.
"I will tell you that people from here know how to work hard, people from here appreciate diversity and having everyone at the table, and people from here when they give you their word, it means something" Britt exclaims.
One Enterprise resident says the boll weevil sends a symbolic message.
Karren Lewis said "I realize that we're going to face hard times and [the boll weevil] is a symbol of saying that it's not going to always stay that way; it's a season and there's just hope a symbol of hope."
At the end of the ceremony the city unveiled a plaque to honor the four families that played a crucial role in bringing the boll weevil monument to enterprise.
The ceremony concluded with a firework display to celebrate such a historic day.
Following the ceremony, those in attendance enjoyed a concert performed by Enterprise's own, The Springs band.
A representative for Governor Kay Ivey also officially declared December 11th, 2019 as Boll Weevil Centennial Day in Enterprise.