Murderer on way out of prison after serving only small portion of sentence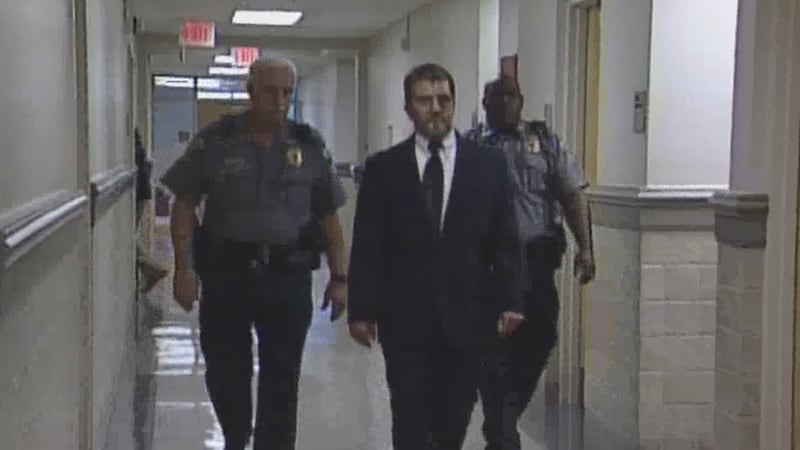 Published: Jun. 27, 2019 at 6:44 PM CDT
A convicted killer will be released from prison soon even though he has served only a small portion of his sentence. That's because of a seldom-used state law allowing terminally ill inmates to be freed early.
In 2004, Billy Ray Marchman killed his wife, Pamela Stewart Marchman, whom he had recently married. After shooting her six times at the couple's Dothan home, he then shot himself in the head.
A Houston County judge sentenced him to 99 years after Marchman pleaded guilty.
"He just gets to walk," Kristen Murkerson, Pamela Marchman's daughter, angrily told WTVY.
The state legislature, several years ago, passed the Medical Furlough Act. It allows Alabama's prison commissioner to release inmates who are terminally ill.
"This situation has really dug up a lot of emotions that I think that my brother (Dustin) and I have tried to bury because it's too painful," Mrs. Murkerson claims.
What concerns her most is that the Alabama Department of Corrections did not contact her or Dustin before granting Marchman's early release.
"I have called to ask (ADOC) about the furlough and all I'm told is I will receive a letter in the mail which I have not received yet," she said.
ADOC spokesperson Bob Horton confirms that the victim's family is not notified during the evaluation process. He does, however, confirm that Marchman has been approved for medical furlough. A release date has not been set.
That could be because Marchman also has a parole hearing scheduled next month. If approved, that could make his medical furlough moot. Either way, Marchman will get out of prison.
Horton said the number of inmates released on furlough varies from year to year but did not provide annual statistics.
However, during the first five years of the program, 29 prisoners were released, according to a 2014 AL.com article.
State Representative Paul Lee believes medical furloughs are appropriate in a few cases where inmates have only a few days to live. However, he adamantly opposes Marchman's release.
"I feel for the family. (Marchman) knows all members of the family by name and they may be looking over their shoulders. We have to remember, he shot and killed someone in a cold blooded murder," Lee told WTVY.
Due to HIPAA regulations, ADOC can't disclose Marchman's illness or his life expectancy. However, sources tell WTVY he suffers from cancer but is expected to survive a few more months.
That's a few more months that Mrs. Marchman's children believe should be spent behind bars.
"It's appalling that there are people (in authority) in Alabama that think that (letting killers out early) is ok," said Dustin Stewart.
Horton points out furlough decisions are not made lightly and approval comes only after input from experts including physicians, social services and security risk management.
Those convicted of capital murder and sex crimes are not considered, Horton said.