Local theaters experience growth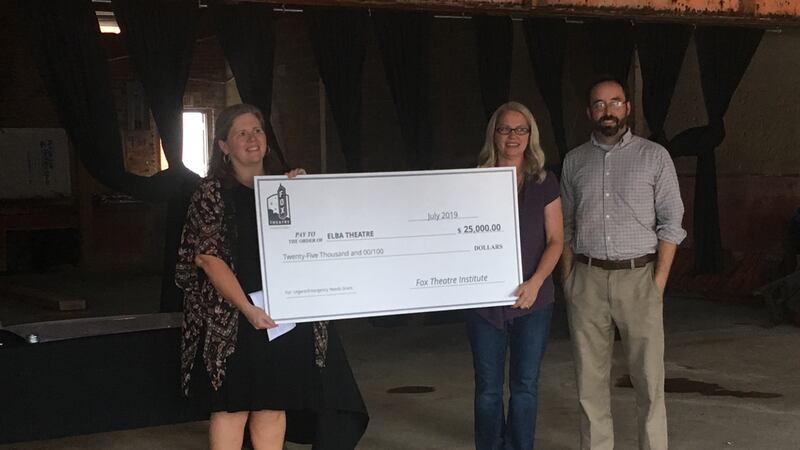 Published: Jul. 19, 2019 at 6:01 PM CDT
For Southeast Alabama Community Theatre, the main focus has been on their summer camps.
"This year we actually offered nine full weeks of summer camps. Four at our home at the Cultural Arts Center, and then five offsite camps," explained SEACT General Manager Jennifer Doherty, "as long as folks are interested and the kids are having a good time we hope to build on that and continue to expand."
However, SEACT isn't the only Dothan theater company experiencing growth--Spark Theatre is putting the finishing touches on their new facility.
"We have people that drive 30-45 minutes to an hour to come and do our shows and learn," said Spark Theatre Artistic Director Caleb Brooks, "so I think that having our own space and again that freeing to come in here and you know this is ours."
Meanwhile, Elba Theatre got a helping hand from Fox Theatre in Atlanta in the form of a $25,000 check to help restore the historic building, and eventually support and promote the performing arts.
"In the age of technology it's more important than ever that you give people a time to disconnect from computers from their phones, from the stresses of day-to-day life and really have some enjoyment from dance and theatre and drama and I think it's now more important than ever," said Fox Theatre Director Leigh Burns.