Hospital CEO: We can't test everybody who suffers from COVID-19 symptoms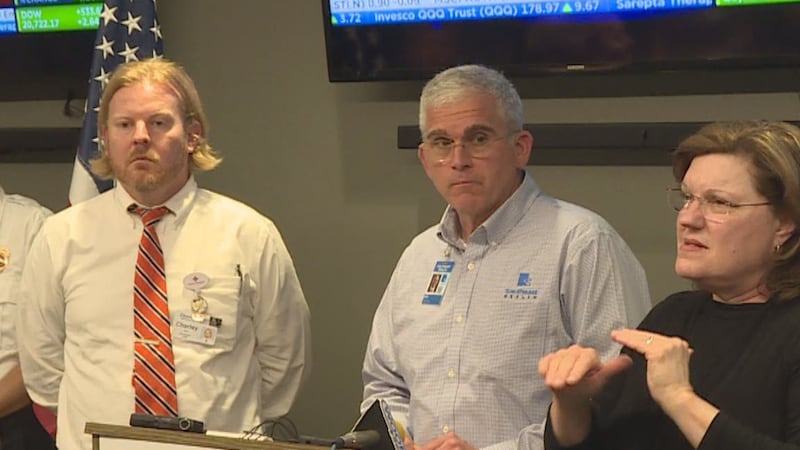 Published: Mar. 17, 2020 at 9:28 PM CDT
There are not enough tests to check everyone who fears they have contracted coronavirus, the leader of southeast Alabama's largest hospital said Tuesday.
"We are not prepared to do things like drive-though testing because of the limited availability of tests," said Rick Sutton, CEO of Southeast Health.
There are several hundred available at Dothan hospitals but those are reserved for those exhibiting severe symptoms. "People who meet in-patient criteria—we do want to test them," Sutton told a joint briefing of emergency personnel and government leaders.
For now, the protocol remains unchanged. Those who believe have COVID-19 should contact their physician by phone with the exception of those who suffer extreme effects and feel they should receive immediate attention.
Sutton said there are more tests on the way but cannot predict when they will arrive.
As of Tuesday evening, there are 39 confirmed cases of COVID-19 in Alabama. Nobody in the state has died.
A drive-thru coronavirus testing site set up at a church on U.S. 280 south of Birmingham had to be closed Tuesday after hundreds of vehicles snarled traffic on the heavily traveled highway, the Associated Press reported.