Henry County man found not guilty of murder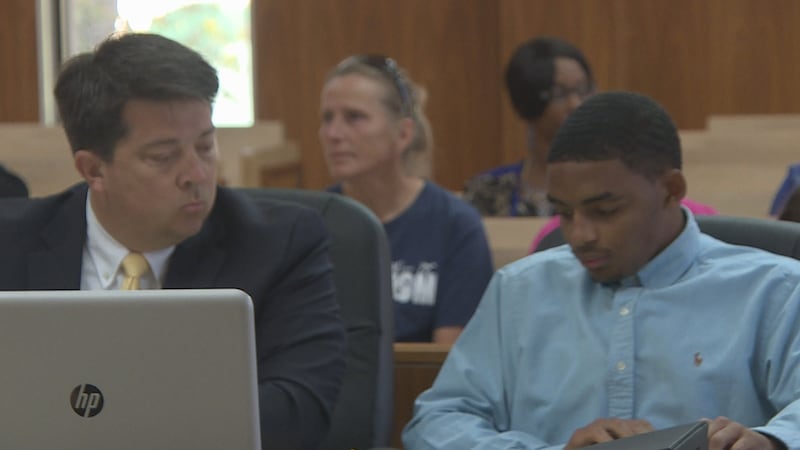 Published: Oct. 6, 2016 at 7:40 PM CDT
A Henry County jury, after almost six hours of deliberations, found an Abbeville man not guilty Thursday of murder in the death of a teenager fatally stabbed in 2013.
Montrez Brown was one of three people arrested after Tyric Brown, 17, was killed during what investigators term an Abbeville block party with 200 or more people got out of control. Montrez Brown was 18 at the time.
Gregory Spann was convicted last year in Brown's death and sentenced to 40 years in prison. Prosecutors say he is the man that committed the actual stabbing.
However, Assistant District Attorney Sam Clenney told jurors that Montrez Brown held a belt around Tyric Brown's neck while Spann committed the crime.
Defense attorney Arthur Medley differed, telling the 12-member panel that, while DNA implicated Spann, it did not link his client to the crime.
"Gregory Spann is not the same person as Montrez Brown and we think the right thing (the acquittal) was done," Medley said.
However, Tyric Brown's mother disagrees. "You wait on the verdict and you wait on the justice system to do their job and it did not prevail," Elaine Birkshire said.
Tyric Brown would have turned 21 years old Thursday. Blackshire said a celebration of her son's life was planned for later in the day.
"We know it's hard on all those involved and we send our deepest sympathy to Tyric's family," Medley said.
While it was earlier reported the Browns are cousins, Blackshire said there was no relation.
The third person arrested, Marquise Barwick, is scheduled for trial later this month