Heavy rains in north Alabama cause flooding on Tennessee River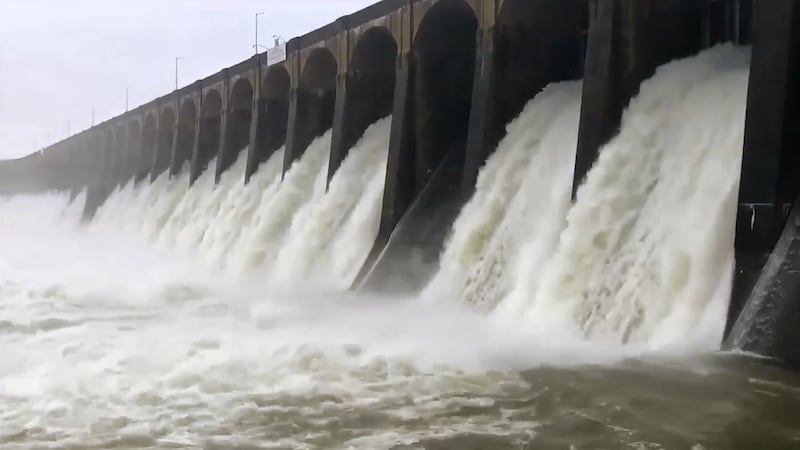 Published: Feb. 22, 2019 at 10:57 AM CST
Heavy rains have resulted in massive flows at the Tennessee Valley Authority's Wilson Dam on the Tennessee River near Florence.
The dam is releasing some 2 million gallons per second using all available generating units and 43 spillway gates, TVA said. Heavy rainfall has resulted in very high levels along the entire 652-mile river, so water is being stored at dams in the tributary and main stem reservoirs to help reduce downstream flood levels.
Currently, the Tennessee River in Florence is at 21.33 feet, more than 3 feet over flood stage.
The National Weather Service said an additional 2-4 inches of rain will be possible across parts of north and central Alabama through this weekend.
More on this story at AL.com.