Geneva County Industrial Park gets grant to help it grow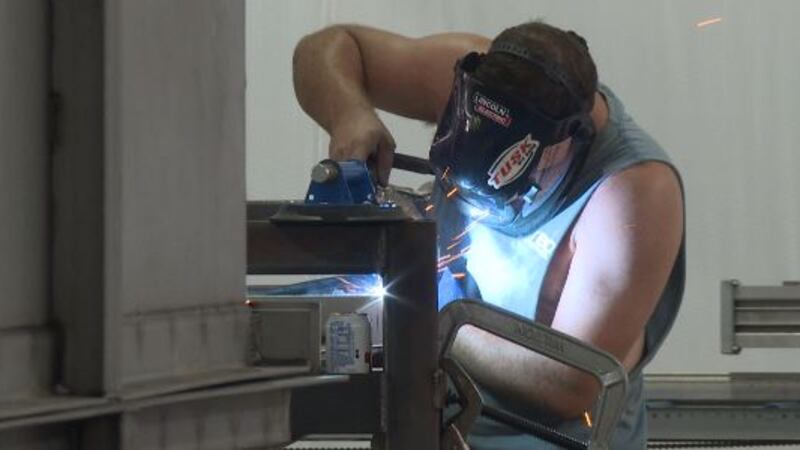 Published: Jul. 18, 2018 at 7:16 PM CDT
An access grant in Geneva County means growth for the county's industrial park.
The county received the access grant from the state for $300,000.
They used it to improve the main road at the industrial park so semi-trucks can drive into it.
It all started when Air Performance Incorporated, the industrial park's main feature, decided to expand.
Tyler Hobbs has been working at Air Performance Incorporated since before their expansion back in February.
He was there when the company added 30 employees and opened their new building that he works in now.
"I like this facility. It's a lot more roomy than the other one," said Tyler Hobbs, Air Performance Employee. "There's a lot more machinery and stuff like that. Everything's spaced out, and it ain't near as crowded."
Air Performance Inc. develops commercial louvers, brake metal, and other specialized aluminum products that are used in buildings across the United States.
Their increase in size and production made it pivotal that they have an industry-standard road.
Although the road may have been worked on for Air Performance Inc, officials in Hartford hope it will bring in more businesses to the park and lead to economic growth in the city.
"We're in a really great time in this country right now where there is a lot of growth going on, and if you don't take the opportunity to seize it right now, then it will pass you by," said Hartford Mayor Jeff Sorrells. "So, we're marketing the park and the city of Hartford on a daily basis."
The paving of this road is 5 inches thick, so it can handle trucks carrying Air Performance's products, and it goes significantly further into the industrial park.
All that Geneva County has left to do is paint on the striping and it will be ready for action.