Ft. Rucker Helicopter Goes Down Near Midland City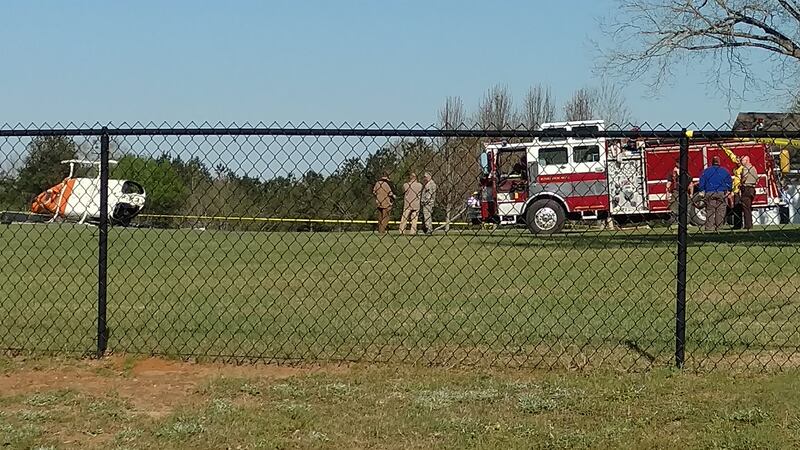 Published: Mar. 21, 2016 at 4:12 PM CDT
PRESS RELEASE FROM FT. RUCKER
FORT RUCKER, Ala. – At approximately 3:25 p.m. today Fort Rucker Officials were notified a TH-67 had a hard landing just outside Midland City, Al.
Flatiron responded to the scene where two students and one instructor pilot were transported to a local medical center for evaluation. There are no life threatening injuries. Midland City Fire Department and local law enforcement also responded to the scene.
The incident is currently under investigation.
---------------------
A Ft. Rucker helicopter went down north of Midland City, Monday afternoon. The chopper went down near South Dale County Road 167 north of Midland City. Units from Dale Co. Sheriff's Dept., Midland City Police, Dothan Fire Dept. and Dothan-Houston Co. Airport Fire Dept. initially responded to the crash. Now investigators from Fort Rucker are working the scene.
The helicopter was from Ft Rucker, with three people on-board, but no life threatening injuries.
Two passengers were transported by Flatiron helicopter ambulance to Southeast Alabama Medical Center. The other passenger was transported via ambulance.