Emergency Missing Child Alert issued for 4-year-old missing from Auburn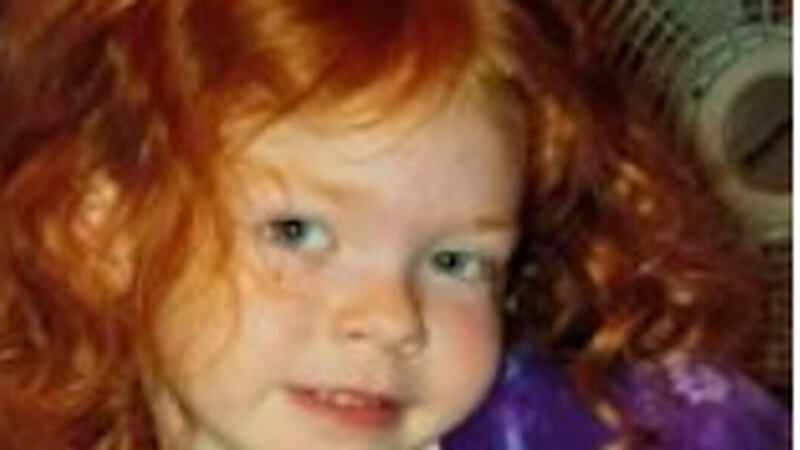 Published: Mar. 26, 2020 at 1:56 AM CDT
The Lee County Sheriff's Office is asking the public for assistance locating a missing child.
Four-year-old Evelyn Vadie Sides was last seen at 2:30 p.m. March 25 in the 5000 block of Lee Road 66 in Auburn. She may be accompanied by a reddish colored hound dog.
Evelyn is 3'0" and weighs 40 pounds. She has green eyes and red or auburn hair. Evelyn has a red mark on her nose. She was last seen wearing a short sleeve floral dress.
Anyone with information on Evelyn's whereabouts is asked to call the Lee County Sheriff's Office at 334-737-7131 or 911.