Dothan church hosts a spa day for women in need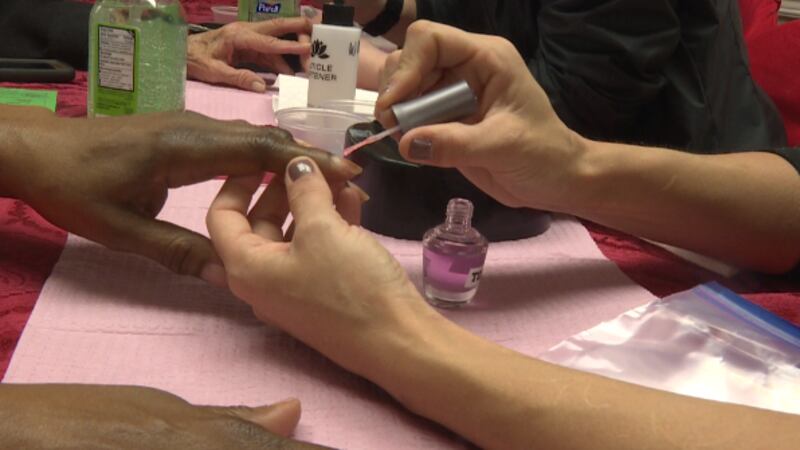 Published: Dec. 3, 2018 at 4:47 PM CST
The "God in Shoes Spa Day for Women in Need" program was hosted by the Women's Ministries and the Temperance Divisions of Dothan First Seventh Day Adventist Church.
Women from the Dothan area were invited to spend Monday morning getting the full spa treatment.
God in Shoes partnered with the Department of Human Resources, Harbor House-Homeless Women, and the House of Ruth.
The women received manicures, hair styling and cuts, free MaryKay skincare products, facials, and a trip to the clothes closet.
The purpose of God in Shoes ministry is to take a team of women and their resources to a designated area in the community to minister to women in need and their families.
Rosalind James, Temperance Leader at the Dothan First Seventh Day Adventist Church, says "What we try to do is promote the character of Christ and Christ went among the people and he helped the poor and those that were in need. 'God in Shoes' is an example of this project where we're helping women who are in need."
James hopes to make this an annual event.