Dothan City School officials address concerns over fighting at DPA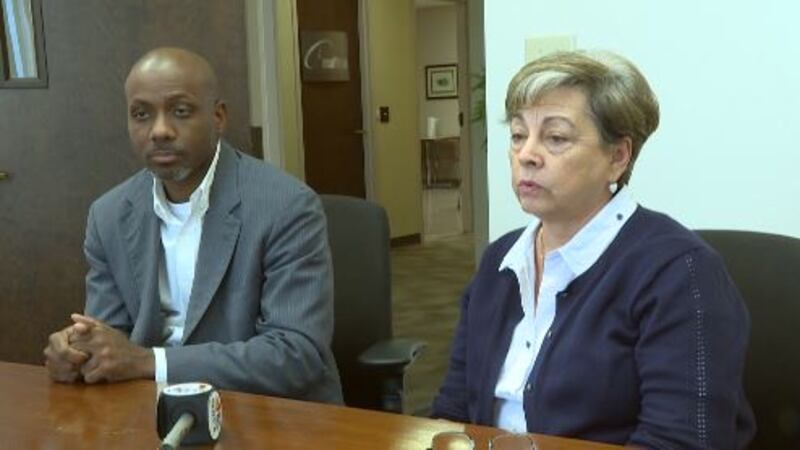 Published: Sep. 16, 2019 at 10:26 PM CDT
With nearly 1800 students, Dothan Preparatory Academy is now the largest junior high in the state.
Superintendent Dr. Phyllis Edwards and Principal Darius Mckay want to clear the air about concerns parents may have about recent fighting.
"I don't think that we have violence," said Edwards. "I don't want this school to be painted as a violent school. It's not."
A fight last week at Dothan Prep has been the talk of social media.
So much so - Dr. Phyllis Edwards posted a letter on Dothan City School's Facebook page. .
"There are 110 staff members," said Edwards. "There are three SROs right there. There are two more, what we call behavioral folks that go around monitoring the campus."
Dothan Preparatory Principal Darius Mckay was the principal at Girard Middle School last year, and doesn't think the fighting is out of the ordinary, especially given the amount of students at the school.
"You can't stop every incident," said McKay. "That's not anything that is possible. You can lessen or slow down the incident by having people placed in the correct locations."
The superintendent is hoping to find some funding to purchase cameras for each of the classrooms to function as deterrents, which is something she brought up at the school board meeting, along with another way to deter unruly behavior.
"We would love to have parents that are interested - let's see if we got into a parent patrol," said Dr. Edwards during the meeting.
The "parent patrol" would be made up of volunteers a few days a week to add an adult presence during pick-up and drop off.
The board didn't make any decisions on classroom cameras or the parent patrol.
Another early concern with Dothan Preparatory Academy was the car line backing up onto Alice Street and taking close to an hour.
Principal McKay says they've gotten it down to 20 minutes.