Death row inmate convicted of murdering elderly woman released from prison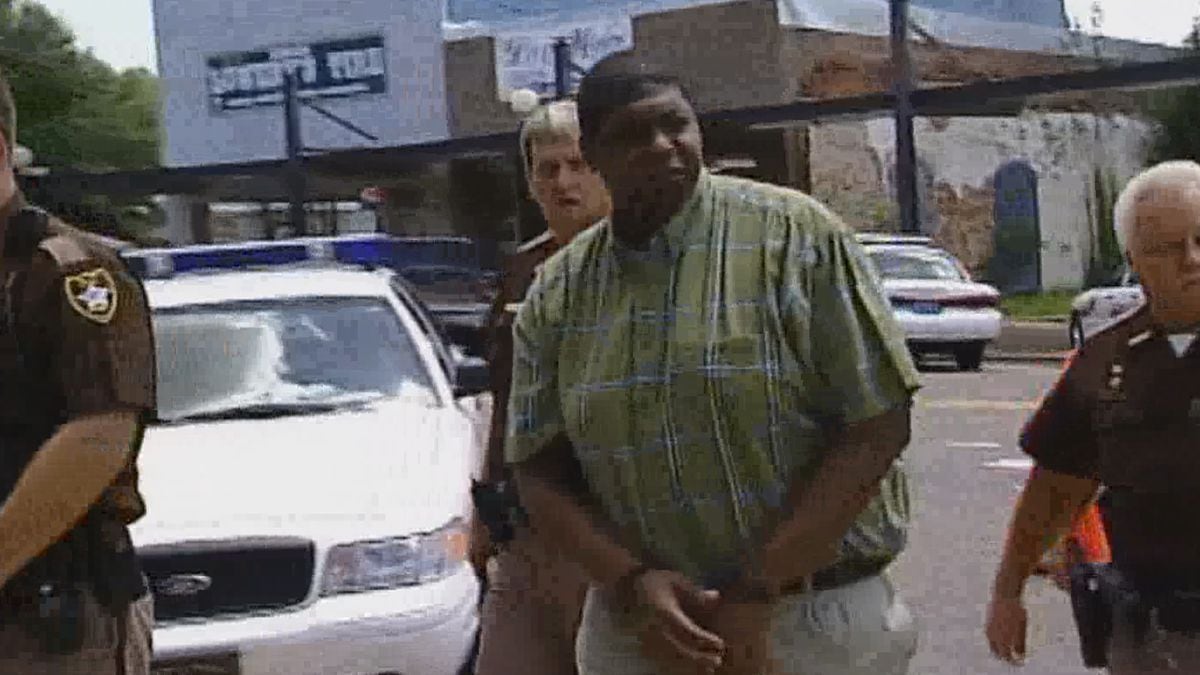 Published: Jun. 16, 2019 at 6:10 PM CDT
Update: Emmanuel Gissendanner pleaded guilty Monday to murder and forgery charges and a judge ordered him released from prison. To correct our original story below, he was convicted on murder an kidnapping charges in 2003 but not convicted of rape.
-----------------------------------------------------------------------------------------
Despite convictions on charges he murdered, and kidnapped an elderly Dale County woman, death row inmate Emanuel Gissendanner will be released from prison, court documents reveal.
A deal has been reached that will allow Gissendanner, from Ozark, to enter guilty pleas to Murder and Possessing a Forged Instrument. He will receive a sentence equal to the 18 years he has already served.
In an order, Dale County Circuit Judge Ben McLaughlin said it is expected that Gissendanner will be released following a hearing scheduled Monday.
It is not known what prompted that deal, given the evidence that Gissendanner may have beaten 77-year old Margaret Snellgrove in 2001.
He admits driving her stolen car though claims he rented it from a man named "Buster". Inside that vehicle, investigators found a large knife they believe cut wood used to cover the victim's body found in a remote area of Dale County. They discovered Snellgrove's blood on clothing at a home where Gissendanner often stayed.
He also cashed a check stolen from Ms. Snellgrove though Gissendanner claims "Buster" asked him to do so, promising the money would be used to purchase illegal drugs.
A jury, in 2003, found Gissendanner guilty of committing those crimes and a judge sentenced him to death.
Since then, though, this case has been tangled in a web of dissenting legal opinions, the most significant coming from from a Dale County judge who ruled Gissendanner did not receive a fair trial.
Judge Kenneth Quattlebaum, now retired, ruled that defense attorneys failed to provide adequate representation, including their failure to investigate possible alibis that could have proven Gissendanner innocent.
Prosecutors appealed that decision and the Alabama Court of Criminal Appeals reversed Quattlebaum's ruling.
However, more appeals followed and, eventually, this case landed at the Alabama Supreme Court that ordered the new trial that will now be avoided with the plea deal.
In an unrelated case, attorneys for Coley McCraney, charged with other murders, claim Ozark police arranged to have Gissendanner placed in a jail cell with McCraney to bolster their case.
Attorneys David Harrison and Andrew Scarborough say he was placed there last week in an attempt to obtain information that could be used to convict McCraney, charged in the cold case murders of two 17-year old girls in 1999.
The plea deal that will release Gissendanner from prison was reached in May.
(This story update to reflect Gissendanner convicted of capital murder and kidnapping Ms. Snellgrove but found not guilty of rape.)