Customer gets angry at Jacksonville Chick-Fil-A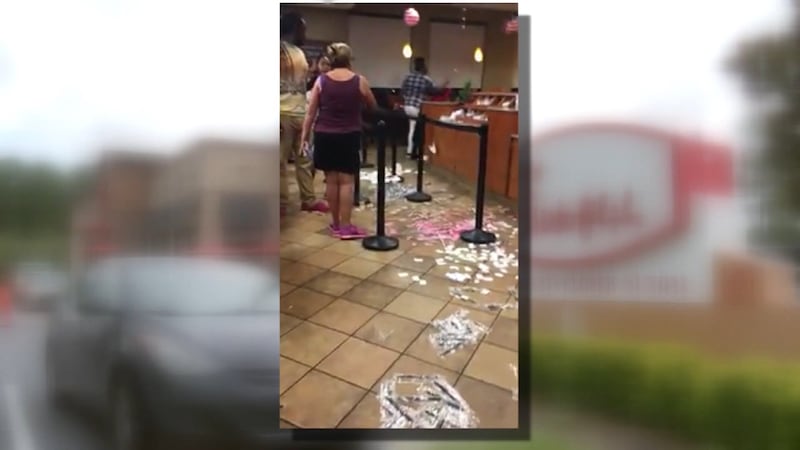 Published: Aug. 3, 2017 at 3:55 AM CDT
A major meltdown at a Florida fast food restaurant.
An angry customer makes a scene and trashes a Chick-Fil-A in Jacksonville.
And some of it was caught on camera.
Store management says they got the police involved.
The video shows two women yelling at Chick-Fil-A employees.
Later, a customer yells back, as a woman tosses condiments all over the floor.
You'll even hear something shatter in the background.
Allison Music was there and posted the videos on Facebook.
In the police report, an employee tells officers one of the suspects was complaining and trying to get refunds and free food.
It states the suspect was told to leave due to the store closing, but they shook the locked door handle from the outside, causing damage to the handle and door.
It states another person picked up a table vase and threw it across the business breaking it on the floor
The restaurant's owner Chuck Campbell, sent a statement, which reads: "We apologize for the disruption that took place at our restaurant. We are cooperating fully with the local police as there is a pending investigation."