Cuomo says note in New York truck terror attack references Islamic State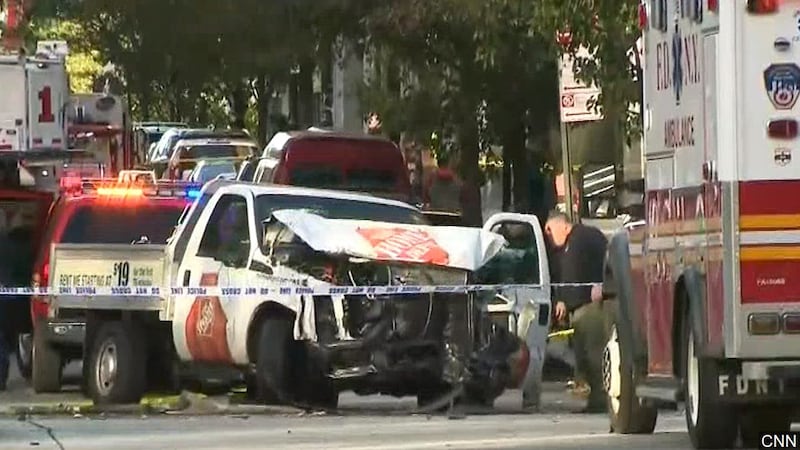 Published: Nov. 1, 2017 at 7:34 AM CDT
New York Gov. Andrew Cuomo says investigators probing the deadly truck attack along a popular bike path near the World Trade Center have a note referencing the Islamic State.
Cuomo stressed Wednesday on "CBS This Morning" that the investigation is ongoing.
Law enforcers are working to determine what led the pickup truck driver to plow down people on the bike path on Tuesday afternoon. The driver is in critical condition after police shot him in the abdomen.
Cuomo calls the driver a "depraved coward," and says the attack "did not instill terror" among hardy New Yorkers.