Cottonwood High School gets funds for new press box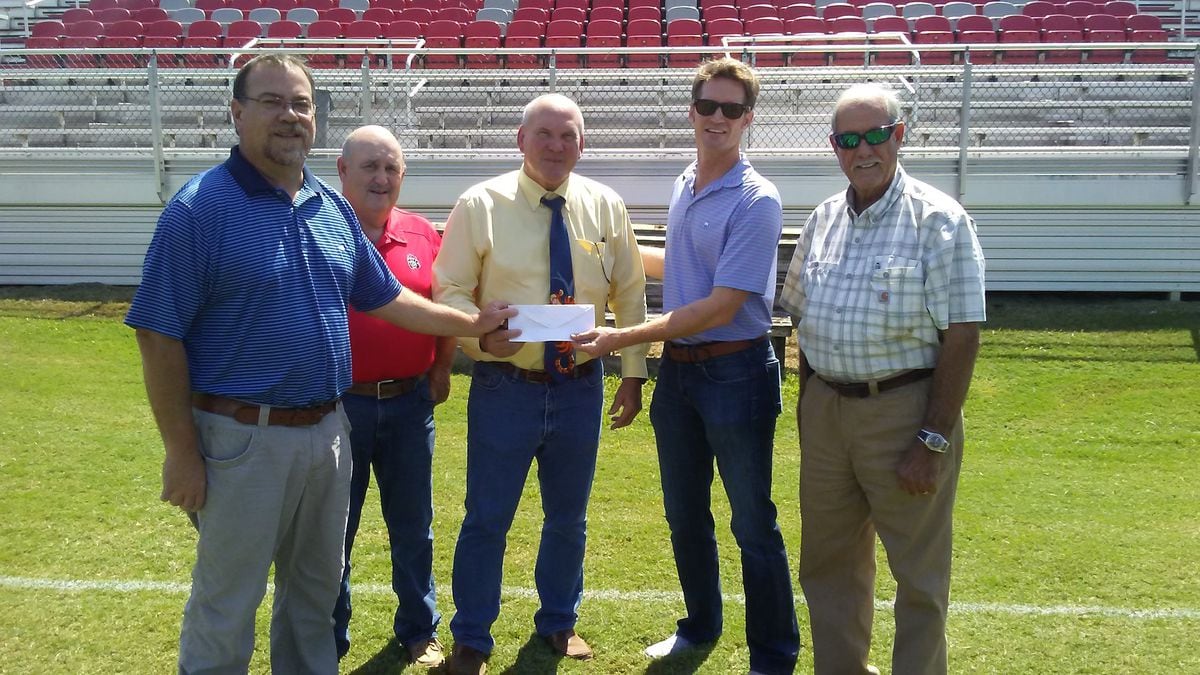 Published: Sep. 13, 2019 at 5:55 PM CDT
Cottonwood High School is replacing the press box at their football field, thanks to some help from the Wiregrass-Houston County Foundation.
They presented a check for $15,000 to Cottonwood High School on Friday. The money will primarily be used to renovate the press box at the football stadium after it was damaged by Hurricane Michael. It was repaired so it could be used during this football season.
Another part of the money will be used to place the school logo in the middle of the basketball floor.
Houston County Schools Superintendent David Sewell says the new press box gives pride to the community of Cottonwood, and it gives the student-athletes a reason to play harder. The new press box will also be safer for anyone that has to use it, including Cottonwood and the opposing team's coaches.
Construction is set to begin at the end of this football season, and it is scheduled to be ready for the start of the next football season.