Controversy in Dothan: Some seek to block apartment construction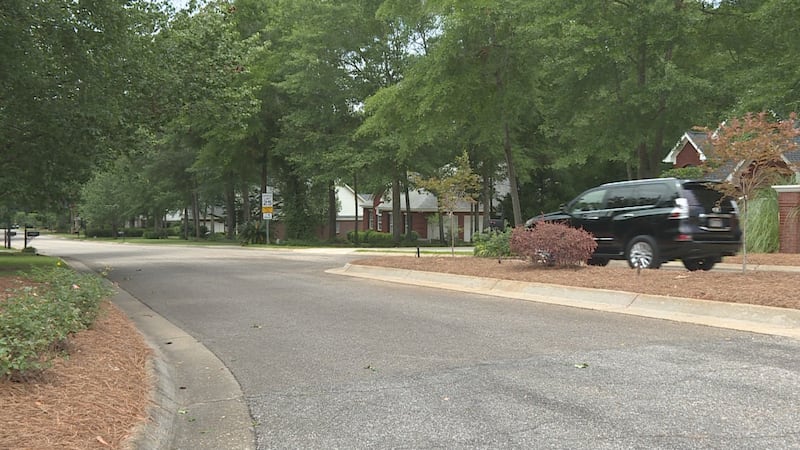 Published: May. 20, 2020 at 10:46 PM CDT
The Dothan Planning Commission on Wednesday approved construction of a controversial income based apartment community. That didn't sit well with those who oppose the project planned along Kelly Springs Road.
"I just don't think it is conducive to this area," said Lisa Lee. who lives in an adjoining neighborhood. "You have more transient neighbors, they are not going to take care of their property, they don't have any personal investment in it."
Lee said the selling point of the property she and her husband built on in 1999 was a promise that only single family homes could be constructed nearby.
Fearful of crime and decreased property values, opponents of The Pines at Hardwick Apartments are also concerned about traffic.
Among those opponents is Wes Chapman, Lee's neighbor, who believes the 56-unit complex will further congest the neighborhood that includes an elementary school and nearby busy Montgomery Highway.
No traffic study has been conducted because those are generally reserved for developments with 150 or more units. However, a city spokesperson said his department will work with Kelly Springs Elementary to ease congestion caused when students are dropped off and picked up.
For Chapman, he has concerns beyond traffic, wondering if residents of
the development will endanger his neighborhood. "Kids are (now) able to ride their bikes, we don't worry much about them, it's nice and quiet."
The apartments will be constructed by Vantage Development, a Fyffe, Alabama company that has similar ventures in several southern states. It receives tax credits for providing affordable housing.
Vantage's Ben Moore told planning commissioners he resents the term "low income" used to describe the development. He also rejects notions that that the apartments would be a magnet for riff raff.
"It's teachers, it's police officers, it's managers of stores (who would live there)," Moore said during Wednesday's public hearing.
Before voting, planning commissioners pointed out they had no choice but to approve development since the property has, for over 40 years, been zoned for apartment construction. A spokesman for the city's planning department said the developer has met all required criteria.
Vantage, that operates in several southern states, was founded by Lowell Barron, a once powerful Alabama State Senator. In 2013, and after leaving office, a grand jury indicted Barron on campaign and ethics violation charges. A judge later dismissed those charges.
Likewise, Vantage has hit a few bumps in the road.
It recently settled lawsuits brought by the families of two men, ages 20 and 22, whose car slid off a roadway maintained by Vantage that leads into one of its apartment communities. The suit claimed the company failed to maintain the roadway and that contributed to the fatal accident.
The company denied responsibility and terms of the settlement are confidential.
The last hope for stopping the Dothan development is the city commission. When it considers the matter, Lisa Lee plans to voice her concerns again.
If the proposal wins final approval—and that is likely---she will likely sell her home.