Cogongrass weed a growing threat for Wiregrass farmers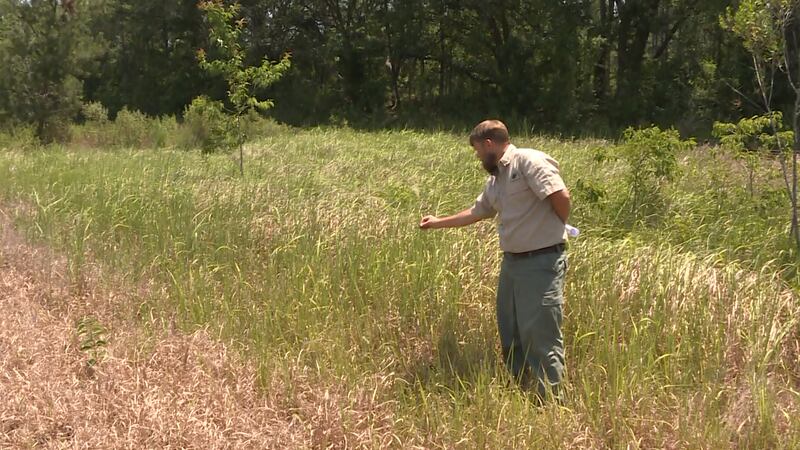 Published: Jun. 4, 2019 at 4:50 PM CDT
Farmers across the Wiregrass not only continue to battle drought conditions but also cogongrass which is an invasive species.
It's not a new threat, but it is a growing concern for the area.
The perennial grass originally came from Japan more than a century ago .
It's now considered one of the world's most aggressive weeds.
The grass varies in size but generally grows in patches between 2 to 4 feet tall.
"It really thrives off fire. It burns extremely hot to the point of many fire adaptive species that we have here in the Wiregrass can be killed due to the amount of heat or temperature that is released when Cogongrass is burned," said Natural Resources Regional Agent Bence Carter.
Herbicides are the best treatment for cogangrass.
It's currently found in more than 750 places in the Wiregrass.