Chipola to name baseball field in honor of Coach Jeff Johnson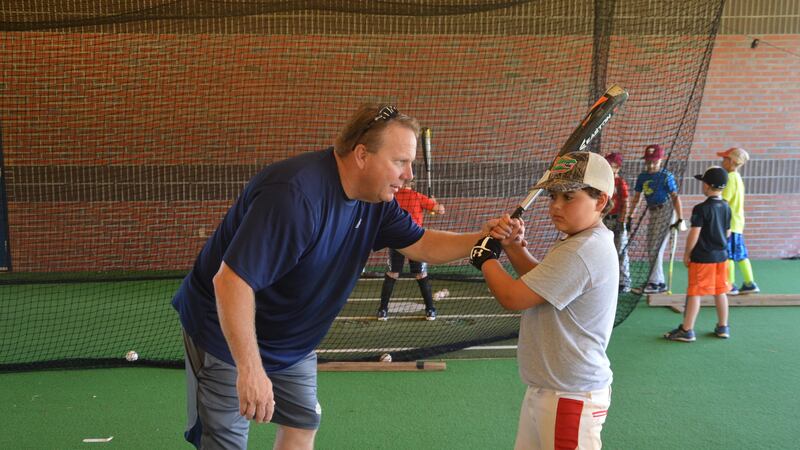 Published: Jan. 21, 2020 at 11:02 AM CST
Chipola College officials will officially name the college baseball field in honor of long-time Coach Jeff Johnson on Saturday, Jan. 25. The naming will take place at a 2:30 p.m. as part of the Chipola Baseball Alumni Weekend.
Coach Johnson, who is in his 23rd season at Chipola, won back-to-back National Titles in 2017 and 2018, and in 2007. Johnson has served as Athletic Director and Head Baseball Coach since 2015. He was Assistant Athletic Director from 2002-2014. He began as head baseball coach at Chipola in 1997.
Coach Johnson has built Chipola into one of the premier JUCO programs in the country compiling an outstanding overall record of 866-396-2 (.686).
Under Johnson, the Indians have won the Panhandle Conference title 13 times (7 of the last 9) and finished as conference runner-up six times. Johnson's Indians have played in the State/Region VIII Championship Game 9 of the last 12 years.
Johnson was named NJCAA National Coach of the year and ABCA/NJCAA Division 1 National Coach of the Year in 2018, 2017 and 2007. He was named NJCAA Gulf Region Coach of the year six times and Panhandle Conference Coach of the Year 13 times. From the professional ranks, Coach Johnson also was named Florida Diamond Club and Southeast Professional Baseball Association Coach of the Year in 2007.
Johnson has a tremendous record for graduating and developing players to move on to higher levels. He has had more than 225 players move on to four year universities and/or professional baseball. Five of his former players were playing at the Major League level in 2019, including Nationals left-hander Patrick Corbin, the winning pitcher in the 2019 World Series. Others include: Russell Martin (C) Toronto Blue Jays, Tyler Flowers (C) Atlanta Braves, Andrew Toles (OF) Los Angeles Dodgers, and Adam Duvall (OF) Atlanta Braves. He also coached former Blue Jays outfielder, Jose Bautista, who was MLB's Homerun champion in 2010 and 2011.
Johnson has coached three 1st round draft picks in LHP Adam Loewen (2003), RHP Alan Horne (2004), and OF LeVon Washington (2010), 2nd round picks 1B Reynaldo Rivera (2017), LHP Evan Steele (2017), LHP Patrick Corbin (2009), and OF Andrew Toles (2012), 3rd round picks LHP Kyle Pawelczyk (2002), RHP Ryan Chaffee (2008), and LHP Michael Mader (2014), along with 4th rounders Mat Gamel (2005) and Ivan Johnson (2019). Johnson also coached 8 JUCO All-Americans.
As a high school player, Johnson was an All-State selection in baseball, football, and basketball at Liberty County High in his hometown of Bristol, FL. He held the Florida state record and the national high school records for career interceptions with 43 as a defensive back.
Johnson began his career as a college baseball player at Gulf Coast Community College. He was a pitcher and third baseman in 1985 and 1986 for Head Coach Bill Frazier. He transferred to the University of Central Florida where he was a pitcher in 1987 and 1988. He held the school's all-time career saves record at one time. Johnson graduated with a BS in Physical Education.
Johnson began his coaching career at Marianna High in 1989 where he led the Bulldogs to a 127-48 record in seven seasons. He led the team to three district championships, two regional championships, and a sub-regional. He won the school's first-ever sectional championship and took the Bulldogs to their first-ever state championship final four in 1991.
Johnson returned to his hometown in 1996 as head coach at Liberty County High, where he compiled a 25-7 record with a runner-up finish in the 1996 state championship. He amassed a high school record of 152-55 (.734) in eight seasons.
Coach Johnson is married to Nancy Yon Johnson, the Chipola College Student Activities Director. Their daughter, Shelbie, is a registered nurse.