Caryville, Florida Revives Historic 'Worm-Fiddlin' Festival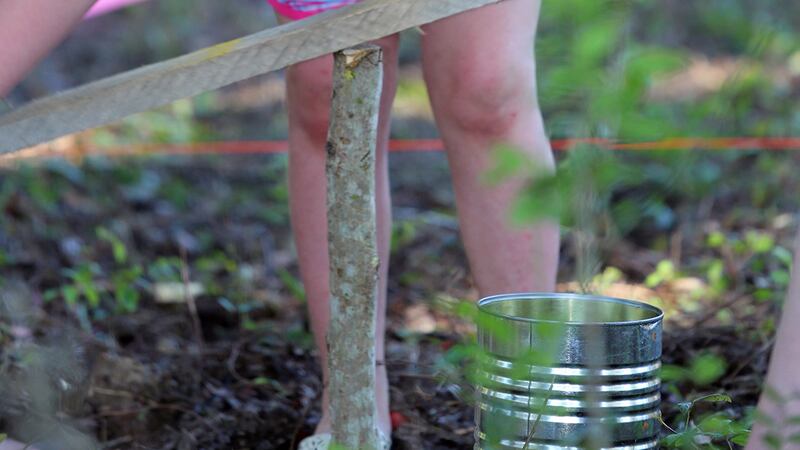 Published: Sep. 12, 2016 at 2:11 AM CDT
A longtime successful event and a prime example of the unique heritage of Northwest Florida, the Caryville Worm-Fiddlin' Festival fell on hard times and went away for several years, but on Saturday, September 10, the event was resuscitated.
Several hundred people swelled the normally tranquil city of Caryville to many times normal occupancy as young and old tried out the concept of driving worms from the ground by 'fiddling' or rubbing a wood stake with another piece of wood.
The event was kicked off by an honor guard from Tyndall Air Force Base in Panama City, along with the singing of the National Anthem and an invocation.
Accompanied by vendors, door prizes and live entertainment, the morning sun burned through the heritage oaks and made for a warm experience, but did not deter curious attendees and a few old-time experts.
Vying for prizes and bragging rights, men, women and children drove stakes into the ground within assigned patches of scrubby ground and then rubbed the stakes with pieces of wood, axe blades, and even PVC pipe.
The efforts were successful as the winner actually compelled over 50 worms to come to the surface through the unusual methodology.
A variety of political figures and political candidates were in attendance, kissing babies and shaking hands as the political season draws to a close in the next couple of months.
Attendees came from several counties and at least two states to witness the event, and organizers feel that this is the start to the revitalization of the festival and the overall betterment of the sleepy town of Caryville.
You may view more photos from event, along with video clips and interviews, on Facebook at Real Florida Magazine and online at www.RealFloridaMagazine.org, and listen to interviews with event organizers, business and community leaders on FPTC Radio, the voice of Florida Panhandle Technical College, at www.FPTCRadio.com.