Atlanta Braves pitchers and catchers arrive for spring training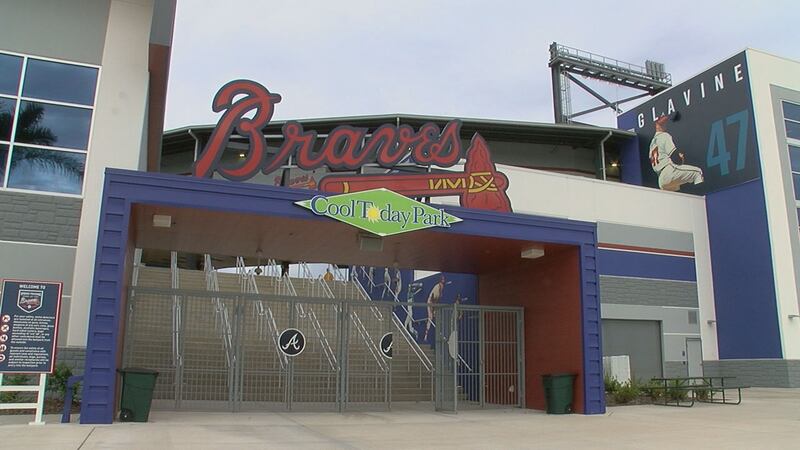 Published: Feb. 13, 2020 at 11:33 AM CST
Spring training has officially begun here on the Suncoast.
The Atlanta Braves pitchers and catchers reported to North Port on Wednesday. The rest of the players will arrive on Monday to begin training.
This will be the Braves first full spring training season at the new CoolToday Park in North Port. The new stadium is expected to impact the local economy greatly. It's estimated that over a 25 year time period it will bring in about one billion dollars. The new stadium has also promoted growth within the area, with more homes and stores being built.
"We know that Braves country travels well. We know that our ticket sales are outside of Sarasota County, outside of the state of Florida, so there will be fans that will travel in. Florida is certainly a hot bed for spring training baseball so whether they go see any other teams and come into see the Braves, a lot of those spring break vacations are based around spring training.We're just anxious to get braves fans down here and acclimated to the west coast," said Mike Dunn, who is the VP of Florida Operations for the Atlanta Braves.
There will be 17 home games this spring training season. Dunn said fans who come out to CoolToday Park can expect more than just a baseball game when coming to the park, with destination points all around the stadium for people to engage with one and other while watching the game.
"It is one of a kind, it's state of the art. I'd venture to say that it's the best out there, I'm biased. But its got a 360 degree concourse where you can walk the entire facility and watch the game from left field, from center field, from behind home plate. It gives the fan a true prospective of the game," Dunn said.
The Braves will play their first game on February 22nd.
Copyright 2020 WWSB. All rights reserved.