Alaqua Animal Refuge holds adoption fair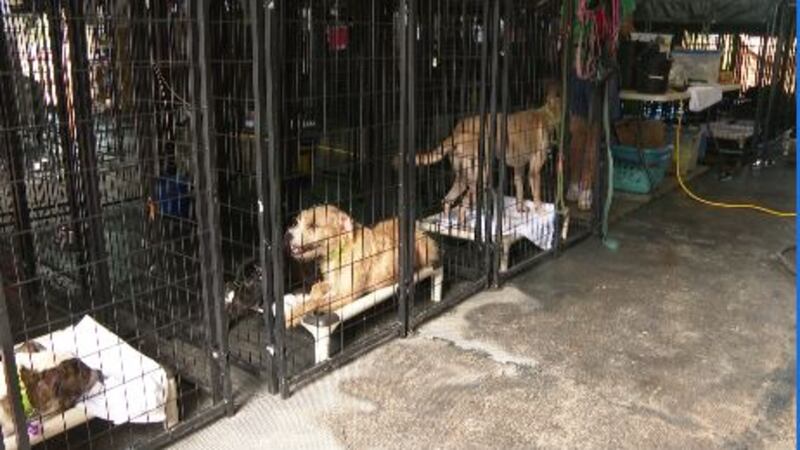 Published: Aug. 26, 2019 at 11:00 AM CDT
Cars were lined up down the street for "Second Chance Saturday" at Alaqua Animal Refuge.
People from near and far came to see the dogs rescued from a hoarding case in Holmes County.
"So many people are interested in this case, there's so many nice dogs, we knew that we would be able to try to adopt them out locally in our community," said Laurie Hood, Founder, Alaqua Animal Refuge.
Since Alaqua is a no-kill refuge, when they have big rescues like this, it puts a strain on their resources. Alaqua was expecting about 60 dogs from that case in Holmes County, but now they have 147 and are expecting even more. They even had to move horses to another spot on their property just to make room.
"We're going to top 155 dogs by the end of this case, so there's so many that need homes," said Hood.
In addition to forever homes, many of these dogs need "foster to care" families to take them in while they're getting their heartworm treatment.
"The biggest help we can get is looking for people that can foster those, those guys are going to have to go through treatment, they're going to need to be in a calm, cool environment," said Alissa Parsons, Outside Manager, Alaqua Animal Refuge.
Alaqua managers say they've already seen a great amount of support from the community.
"They're all just so sweet and they all just need a loving home, so it's way better to adopt, not shop," said Julie Price, adoption applicant.
If you are interested in adopting or fostering, go to Alaqua.org for information.
Copyright 2019 WJHG. All rights reserved.