Alabama anti-abortion bill headed to governor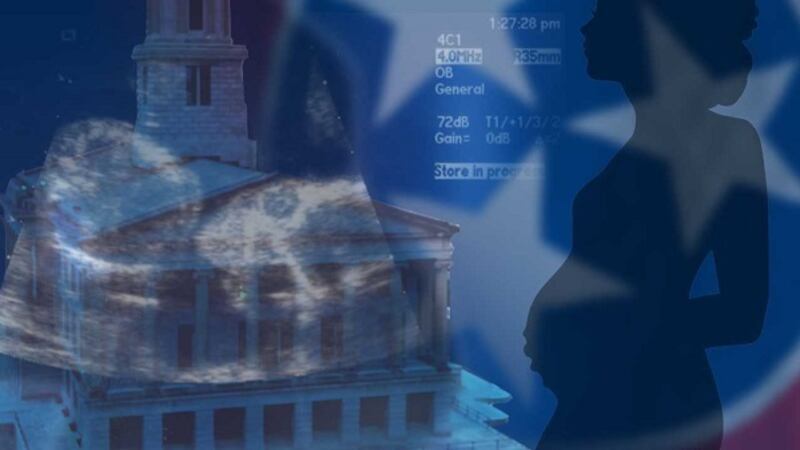 Published: May. 14, 2019 at 8:52 PM CDT
Alabama lawmakers have passed a near total ban on abortion. If signed into law, it would be the most restrictive abortion measure in the United States.
The state Senate on Tuesday passed the bill that would make performing an abortion at any stage of pregnancy a felony.
The bill now goes to Gov. Kay Ivey, who will decide whether to sign the legislation into law. The Republican has not said publically whether she supports the measure.
Senators voted 25-6 for the bill that already cleared the House of Representatives.
The bill contains an exception for when the pregnancy creates a serious health risk for the woman, but there is no exception for rape or incest.
Kentucky, Mississippi, Ohio and Georgia recently have approved bans on abortion once a fetal heartbeat is detected, which can occur in about the sixth week of pregnancy.
Critics have promised a swift lawsuit to challenge the ban if enacted.
The ACLU of Alabama testified in front of the Senate Judiciary Committee last week to make sure lawmakers knew that the ACLU would sue if they passed this bill.
One of the previous lawsuits against legislation restricting access to abortion cost the state 1.7 million dollars in attorney fees.
Randall Marshall, Executive Director, said, "Today's decision from the Alabama Senate to pass an abortion ban with no exceptions for rape or incest shows how little they regard bodily autonomy. This bill punishes victims of rape and incest by further taking away control over their own bodies and forcing them to give birth. While lawmakers could have spent time finding solutions to keep open rural hospitals, increase pay for teachers, and address the critical issues facing Alabama's prison system, they decided to gamble with taxpayer dollars. The ACLU of Alabama, along with the National ACLU and Planned Parenthood, will file a lawsuit to stop this unconstitutional ban and protect every woman's right to make her own choice about her healthcare, her body, and her future. This bill will not take effect anytime in the near future, and abortion will remain a safe, legal medical procedure at all clinics in Alabama."