4th annual Southeast Worlds of Work Career Expo kicks off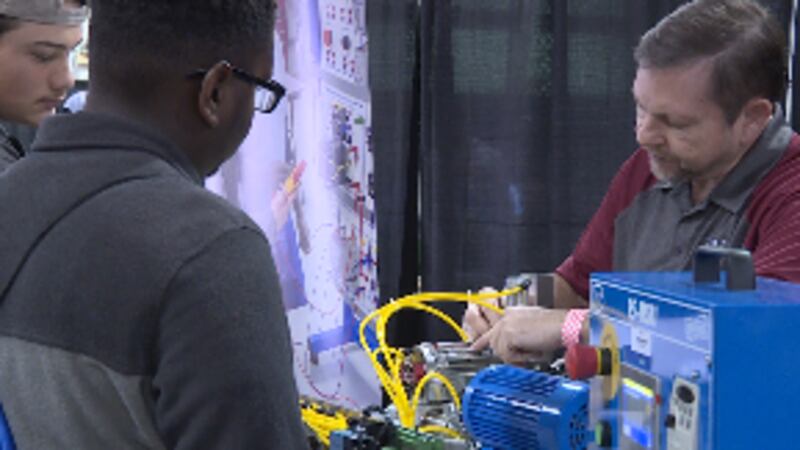 Published: Feb. 20, 2019 at 5:26 PM CST
It is the 4th year for the Southeast Worlds of Works career expo.
It's an annual event that gets students excited about their futures.
More than 4,900 eighth graders from the tri-state area participated in the Southeast World of Works Wednesday.
Kathryn Baxter, student said, "It was so cool getting to touch everything and them showing you how to do stuff, it was so cool.. I loved doing that."
The two-day career expo provides hands-on experiences to encourage students to not only think about their future careers, but allows them to engage with regional businesses, organizations and community colleges.
Ryan Richards is the Southeast W.O.W. Director and says this event is about showing students what type of careers they can have both in and out of our area.
"But it's also connecting them with potential education opportunities to learn the skill-sets they will need to be successful. The key here is its hands on.. and so a lot of the students may have an idea of what they wanna do when they grow up but this may open their eyes to other careers they've never been exposed to.. "
That includes evolving fields like the automotive industry.
Bob Schoenfeld, a fix operations manager with Mitchell Auto Group said "We need technicians to come into this field so we are just giving an idea of how much somebody can make and that its not always about grease anymore, its about electronics.."
Whether it's automotive, agriculture, hospitality, technology and media, education, medical, or labor jobs, Southeast Worlds of Work hopes the experience and knowledge students gain will provide a springboard into career and tech programs in local schools.
They also hope the Expo will provide them with insight to the skills needed to be successful no matter what they choose.