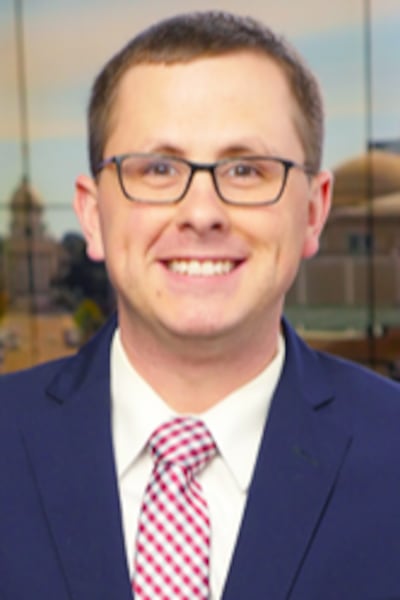 Tyler joined the WSFA 12 News team in March of 2020. He is the Morning Meteorologist, and you can catch his forecasts Monday-Friday on Today in Alabama. This is Tyler's 4th stop on his TV meteorology journey, and it's the first time he has worked outside of the snowy and cold Midwest. His first three stops were all well to the north:
•Rockford, Illinois
•Lima, Ohio
•South Bend, Indiana
While in the Midwest, Tyler covered several severe weather events, tornado warnings, snowstorms, ice storms, intense heat, and wind chills as low as 50 degrees below zero!
For as long as he can remember, Tyler has wanted to work as a meteorologist somewhere in the South. That's because severe thunderstorms and tropical systems are his favorite types of weather to cover and study. So he couldn't be happier to be in Montgomery, covering the wild weather that central and southern Alabama sees.
Tyler graduated from The Ohio State University in 2015 with a bachelor's of science in atmospheric science and a bachelor's of arts in psychology. While at Ohio State, he was heavily involved in the student-run television station and the university's meteorology club.
But his love and passion for weather dates all the way back to 1st grade. That's when he began drawing his own weather maps and delivering his own forecasts to family and friends. By 3rd grade, Tyler memorized all 50 states and capitals, fueling his interest in geography.
In his free time, Tyler enjoys exploring new places and going on adventures to parks, beaches, restaurants, and breweries.