Reporter
Atlanta News First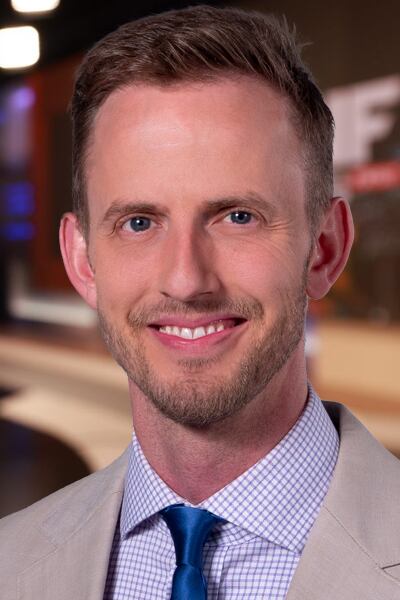 Patrick Quinn is an Emmy-winning reporter who joined Atlanta News First in January 2022. Originally from Nashville, Patrick is excited to return to the southeast after a five-year stint reporting in Seattle. Patrick also reported for TV stations in North Carolina and Wyoming. He is a graduate of the University of Maryland with a degree in journalism.
While in Seattle, Patrick covered the nation's first COVID-19 outbreak at a nursing home in Kirkland, Washington. He provided in-depth coverage of the George Floyd protests and the occupied protest zone in Seattle's Capitol Hill neighborhood. He also covered major natural disasters, the 2017 Amtrak train derailment in DuPont, Washington and Seattle's (successful) push for a professional hockey team.
A huge sports nut, Patrick grew up an avid Braves and Georgia Bulldogs fan so don't be surprised if you see him in The Battery or between the hedges. When not reporting, Patrick loves traveling, hiking, and exploring the southeast with his golden retriever, JB.