Anchor & Reporter
Las Vegas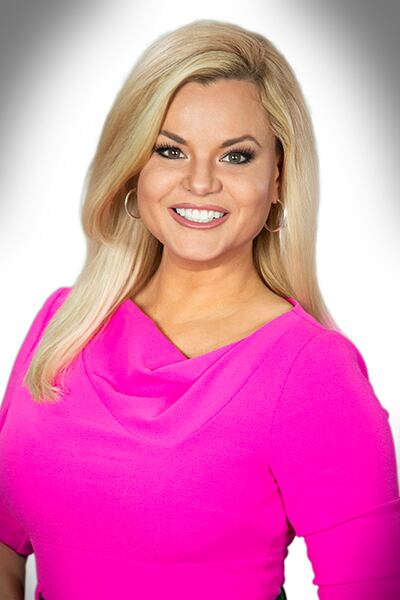 Kim Passoth anchors our 4 and 6 p.m. newscasts weekdays alongside John Huck.
She is a seasoned journalist having worked in local newsrooms across the country, reporting in small towns like Great Falls, MT and Corpus Christi, TX to anchoring in major markets like Atlanta and Los Angeles.
She graduated summa cum laude with honors from UCLA where she reported for Daily Bruin TV.
She's done everything from sitting down with the oldest man in the world, to flying in a F/A-18 fighter jet with the Blue Angels, to a one-on-one interview with President Jimmy Carter, to covering the largest tornado on record while reporting in Oklahoma City. Her live coverage on the scene of a deadly wildfire helped earn her station an Edward R. Murrow award. She was also nominated by the LA Press Club for her environmental reporting at the Salton Sea.
Kim enjoys her off-time hiking with her rescue pup Summer. She loves National Parks and aims to visit all of them.
If you're a Tiger King fan, watch for her brief cameo in the series!