Digital Content Producer / Assignment Editor
Cleveland, Ohio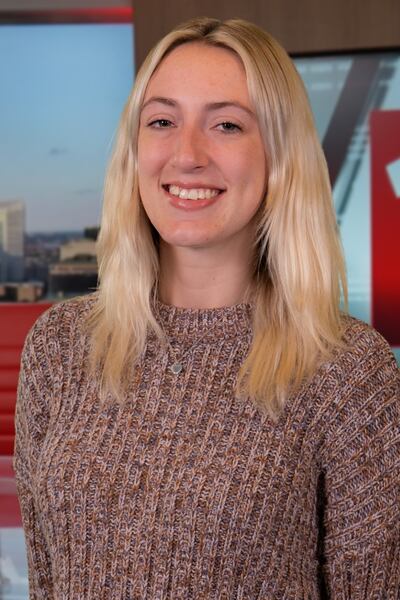 Maddi is a Northeast Ohio native, previously working with Elyria Parks and Recreation and attending Elyria High School. She graduated from Baldwin Wallace University in May 2022, where she earned her bachelor's in Media Production and Film Studies.
While at BW, Maddi was the General Manager of WBWC 88.3FM, as well as the Treasurer of BWTV. During her time with WBWC, she was nominated for a number of Intercollegiate Broadcasting System awards.
She was also recognized as a member of the National Communications Honor Society Lambda Pi Eta and received Baldwin Wallace's White Rose recognition.
Now, Maddi is pursuing her master's in Digital Media through Ohio University.
Maddi joined Cleveland 19 News as a Digital Content Producer and Assignment Editor in May 2022. Her love for storytelling stretches beyond the computer screen, and she can often be found behind the camera at concerts and events around town.
When Maddi's not at work, she loves to travel, listen to music and podcasts, read and spend time with her friends and family. She is the proud cat mom of two.
Follow Maddi on Twitter and Instagram @maddi_hebebrand.