Photographer
Charleston, West Virginia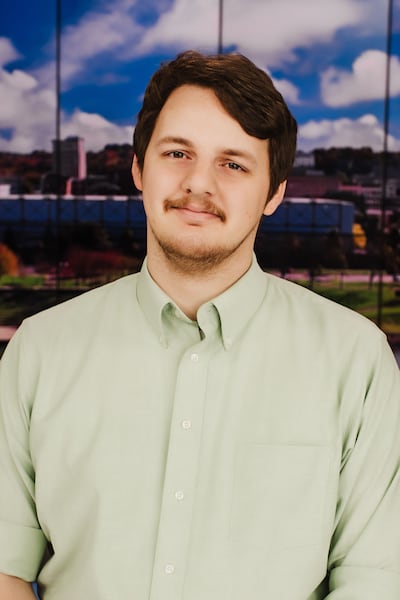 Blake Whitener is an assignment editor and videographer at WSAZ.
A native of Charleston, West Virginia, Blake was a graduate of Capital High School. He then attended Concord University and graduated in May 2019 with 3 degrees - in Broadcasting, Speech Communication, and Philosophy. While at Concord, he was also an anchor and photographer for Concord's Mountain Lion News and served as the Programming Director of WVCU, Concord's FM radio station.
Blake joined the WSAZ team in June 2019 as an Assignment Editor in Charleston, but would take on the role of a videographer as well in January 2020.
In his spare time, Blake can be found with his nose in a nonfiction book, playing music under the stage name Swifty Dinero, or spouting knowledge as a self-proclaimed "Professional Wrestling Aficionado".
Updated: Mar. 11, 2023 at 6:15 PM CST
|
By
Blake Whitener
and
Jordan Gartner
Authorities say a school bus driver is facing a DUI charge after nearly crashing.
Updated: Dec. 23, 2022 at 10:27 PM CST
|
By
Blake Whitener
and
Jordan Gartner
Officials say a utility worker has died in Ohio while working to restore power during Friday's winter storm.