Potentially deadly mystery illness spreading in dogs around the U.S.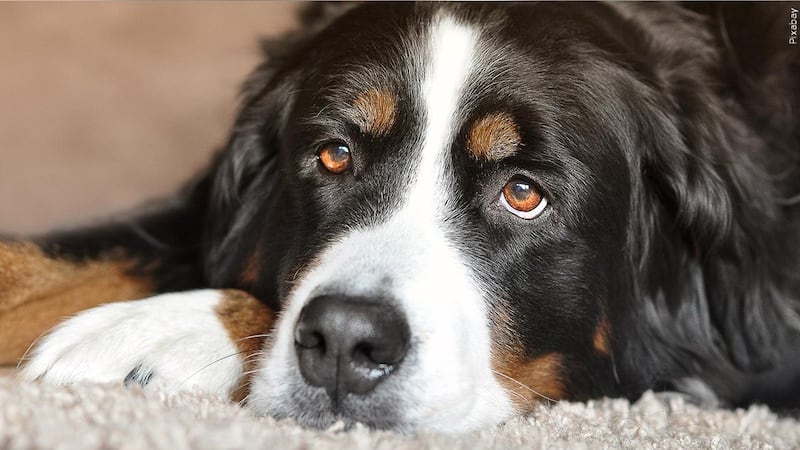 Published: Nov. 21, 2023 at 10:26 AM CST
DOTHAN, Ala. (WTVY) - A mysterious and potentially deadly respiratory illness has been spreading in dogs throughout the country.
It starts as a cough that could last for several weeks and may not respond to antibiotics, which can lead to worse issues, such as shortness of breath and pneumonia, TODAY reported.
Dr. Lindsey Ganzer, veterinarian and CEO at North Springs Veterinary Referral Center in Colorado Springs, told TODAY that the illness has been reported in California, Colorado, Florida, Georgia, Idaho, Illinois, Indiana, Massachusetts, New Hampshire, Oregon, Rhode Island and Washington.
According to the American Veterinary Medical Association (AVMA), Oregon has seen more than 200 reports of the mystery illness. Dr. Ganzer claimed her hospital in Colorado has seen close to 30 dogs with the condition since mid-October. She told TODAY that most of the animals had recently been in contact with a large number of other dogs in areas such as daycare or boarding facilities.
Symptoms of the illness include:
coughing that lasts for more than a week

sneezing

nasal or eye discharge

lethargy

trouble breathing

blue or purple gums due to lack of oxygen
Dr. Ganzer encouraged any owners who notice their dogs coughing to take them to the vet immediately. An AL.com report says dog owners should seek medical attention for dogs showing symptoms and make sure dogs are up-to-date on all their vaccines. They also encourage event organizers to have a vet on-site to check dogs for symptoms.
The AMVA reported that the Oregon Veterinary Diagnostic Laboratory and the Department of Agriculture's national veterinary lab are working to find the cause of the illness.
Subscribe to our News 4 newsletter and receive the latest local news and weather straight to your email every morning. Get instant notifications on top stories from News 4 by downloading our mobile apps.
Copyright 2023 WTVY. All rights reserved.