Free Thanksgiving meals in the Wiregrass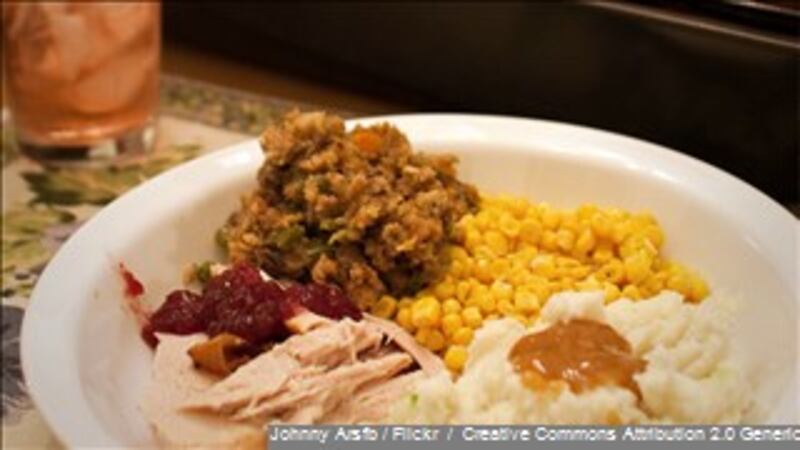 Published: Nov. 20, 2023 at 3:50 PM CST
DOTHAN, Ala. (WTVY) - Thanksgiving is just a few days away and, while many people will gather around tables, some are not as fortunate.
If you are in need of a Thanksgiving meal, Wiregrass 211 has curated a list of places you can get a plate of food.
Dothan/Houston County:
Dothan Rescue Mission, Thanksgiving Day 12 p.m. - 1 p.m.

Good News Ministry, November 26, 12:15 p.m. - until all food is gone

Moma Tina's, Thanksgiving Day 10:30 a.m. - 12 p.m. at the Soup Kitchen, at noon, they'll be serving in the streets

Living Hope Community Center, Thanksgiving Day 10 a.m.- 10:30 a.m.

The Harbor, November 22, 6 p.m.
Enterprise/Coffee County:
Enterprise Christian Mission, Thanksgiving Day 11 a.m.-1 pm.

The Craft Bar and Grill, Thanksgiving Day deliveries from 9 a.m.- 11 a.m. to those who signed up.
Dale/Geneva Counties:
Choppers Ol' School BBQ, Thanksgiving Day 11 a.m.- 3 p.m.

Choppers will also deliver to drop-off points in Enterprise, Level Plains, Ozark, Fort Novosel, New Brockton, Geneva, Dothan, and Wicksburg at 12 p.m. and 2 p.m.
For more information about all of these locations offering Thanksgiving meals, to volunteer, or donate please visit the Wiregrass 211 Facebook page.
Subscribe to our News 4 newsletter and receive the latest local news and weather straight to your email every morning. Get instant notifications on top stories from News 4 by downloading our mobile apps.
Copyright 2023 WTVY. All rights reserved.