All fire restrictions lifted for southern AL as No Burn Order drops in majority of state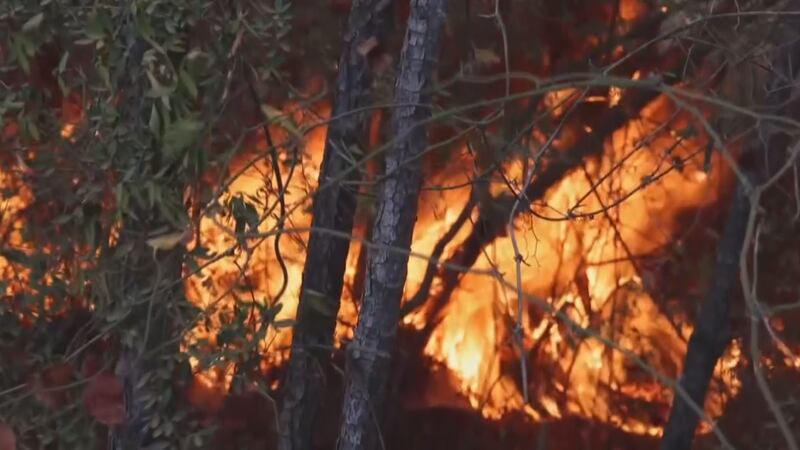 Published: Nov. 17, 2023 at 10:33 AM CST
UPDATE
MONTGOMERY, Ala. (WTVY) - In updated guidance from the Alabama Forestry Commission released on Tuesday, the 33 counties who had their No Burn Order lifted on Friday have now been lifted from the statewide Fire Alert.
Those 33 counties, including News4′s Wiregrass coverage counties of Houston, Geneva, Henry, Dale, Coffee, Covington, Pike and Barbour, are now free of all burn restrictions issued by the state.
In addition, a further 23 counties in central Alabama will now be lifted from the No Burn Order as of 8 a.m. on Wednesday, and will be downgraded to a Fire Alert. That includes counties in the western portion of the north side of the state and and stretching to the northern border.
At this time, only eleven Alabama counties remain under a No Burn Order: Blount, Calhoun, Cherokee, Clay, Cleburne, Etowah, Jefferson, Randolph, Shelby, St. Clair, and Talladega.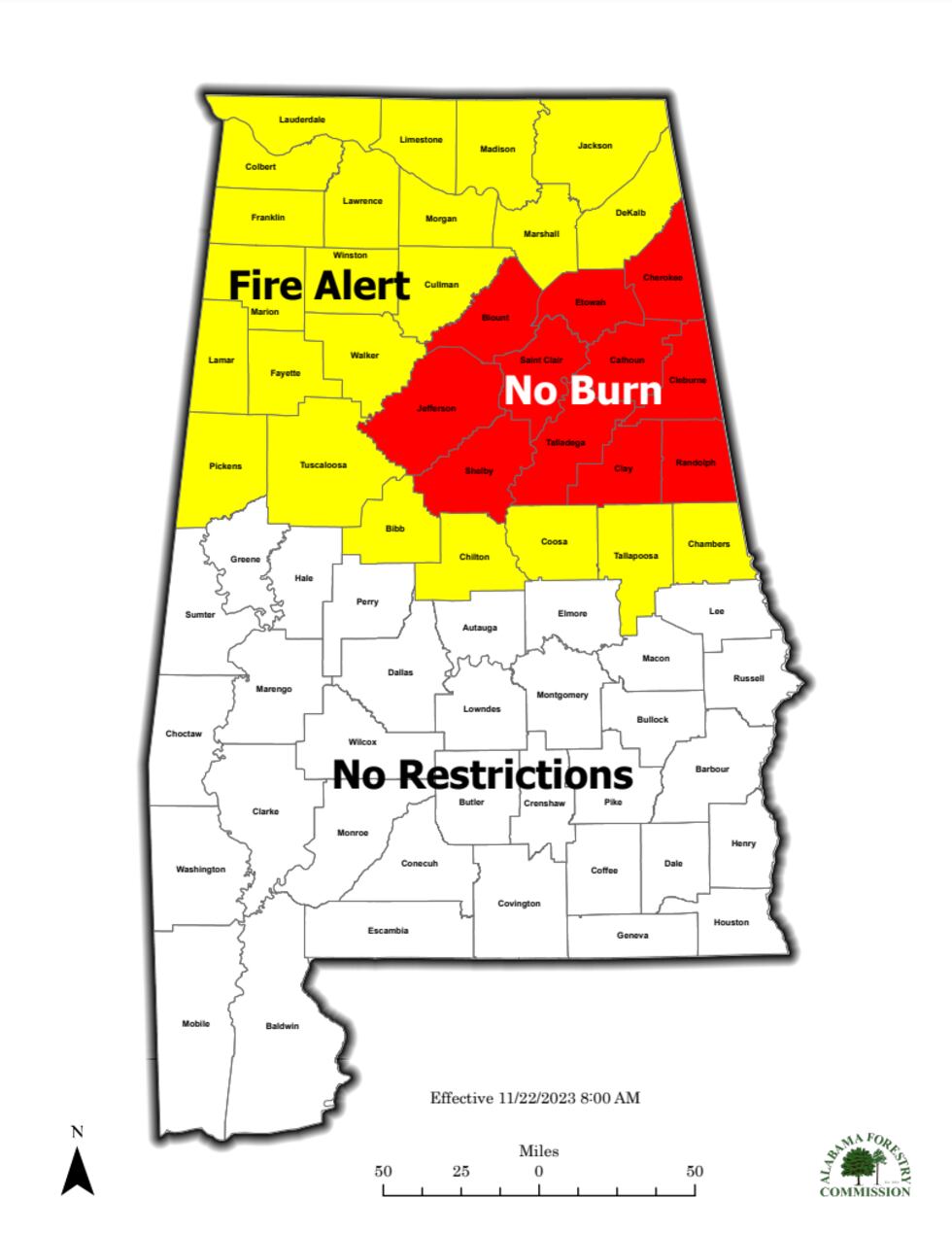 ORIGINAL
MONTGOMERY, Ala. (WTVY) - The Alabama Forestry Commission is lifting the No Burn Order in 33 counties as the amount of rainfall varies across the state this week.
Beginning at 5:00 p.m. on November 17, these counties will drop down to a Fire Alert. Burn permits will be issued to certified prescribed burn managers only. The lesser restriction includes all counties south of and including Sumter, Greene, Hale, Perry, Dallas, Autauga, Elmore, Macon, and Lee.
The 34 counties in the northern half of the state remain under the No Burn Order.
According to State Forester Rick Oates, they have been monitoring the rain and fuel moisture content in all counties. "The recent rainfall should temporarily help us with the wildfire situation in some counties and hopefully more rain is on the way," Oates stated in a press release. "Unfortunately, the northern counties did not receive enough precipitation to lift the No Burn order. Predicted rain for early next week may allow the situation to be re-assessed."
Since the beginning of October, wildland firefighters have battled 727 wildfires across 7,770 acres across the state, according to the AFC. For more information on the current wildfire situation, visit the commission's website.
Subscribe to our News 4 newsletter and receive the latest local news and weather straight to your email every morning. Get instant notifications on top stories from News 4 by downloading our mobile apps.
Copyright 2023 WTVY. All rights reserved.