Alabama to execute man for 1993 slaying of friend's father during robbery
Alabama is scheduled to execute a man convicted in the killing of a friend's father during a 1993 robbery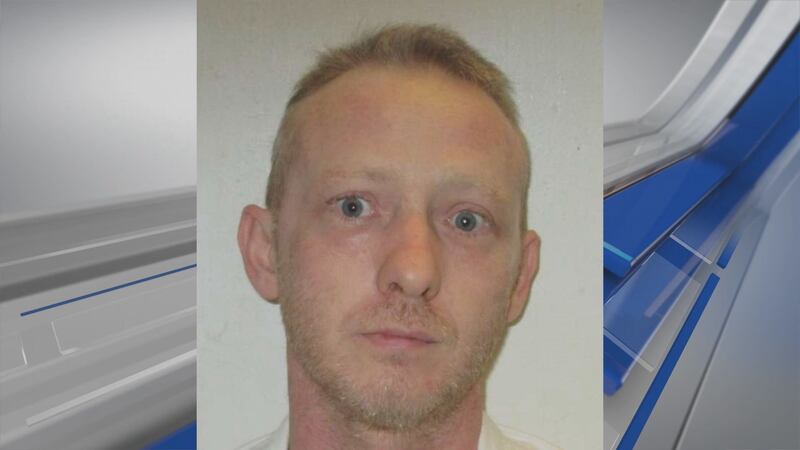 Published: Nov. 16, 2023 at 10:17 AM CST
ATMORE, Ala. (AP) — An Alabama inmate scheduled to be put to death Thursday by lethal injection for the shooting death of his friend's father urged young people to take a pause before making life-altering mistakes.
Alabama is scheduled to execute Casey McWhorter, 49, for the Feb. 18, 1993, death of Edward Lee Williams, 34. Prosecutors said McWhorter, who was three months past his 18th birthday at the time of the killing, conspired with two younger teens, including Williams' 15-year-old son, to steal money and other items from Williams' home and then kill him.
The jury that convicted McWhorter recommended a death sentence by a vote of 10-2, which a judge, who had the final decision, imposed, according to court records. The younger teens Edward Lee Williams Jr. and Daniel Miner, who was 16, were sentenced to life in prison, according to court records.
Prosecutors said McWhorter and Miner went to Williams' home with rifles and fashioned homemade silencers from a pillow and a milk jug. When Williams arrived home and discovered the teens, he grabbed the rifle held by the 16-year-old, they began to struggle over it and then McWhorter fired the first shot at Williams, according to a summary of the crime in court filings. Williams was shot a total of 11 times, according to court records.
McWhorter, speaking by telephone with The Associated Press, said he was at peace with himself in the days ahead of the scheduled execution.
"I was a very confused kid. I had some issues going on in my head that I didn't know how to fix, and the only way I knew to feel acceptance was doing some of the stupid stuff I was doing with the people I was doing it with. I felt like they were family at that point," McWhorter said of his mental state at the time of the crime.
McWhorter acknowledged that he participated in the crime, and that he fired first. Although, he maintained he did not fire the final shots. Lawyers for Miner in a 2016 appeal maintained that McWhorter did the shooting.
Efforts to reach the victim's family through the attorney general's office and a victims' advocacy group were unsuccessful.
In his final appeals before the U.S. Supreme Court, McWhorter's attorneys raised his age at the time of the crime and also argued that the state did not give him the required 30 days notice of an execution date.
The U.S. Supreme Court in 2005 ruled that people cannot be executed for crimes committed under the age of 18. McWhorter's attorneys argued that Alabama law, however, does not consider a teen to be a full adult until they reach 19 and does not allow 18-year-olds to serve on juries. His lawyers argued it would be unconstitutional to execute someone under the legal age of adulthood in their state.
"There is emerging research showing that there is nothing magic about turning 18 when it comes to brain science – 18 year olds continue to develop and mature," attorneys for McWhorter wrote.
Alabama Attorney General Steve Marshall's office urged the high court to let the execution proceed. The state argued in a court filing that the law is clear that a state may "impose capital punishment on eighteen-year-old offenders."
The attorney general's office said the crime was premeditated, and that after the slaying "McWhorter methodically gathered items from the home, including retrieving Williams's wallet from his dead body, before driving away in Williams's pick-up truck."
McWhorter told The Associated Press ahead of the execution that he is "concerned about family and friends and loved ones, how they're dealing with things."
McWhorter said he would encourage young people going through difficult times to take a moment before making a life-altering mistake like he did.
"Anything that comes across them that just doesn't sit well at first, take a few seconds to think that through," he said. "Because one bad choice, one stupid mistake, one dumb decision can alter your life — and those that you care about — forever."
The state of Texas is also scheduled to carry out an execution Thursday evening. David Renteria, 53, is scheduled to be put to death after being convicted of strangling a 5-year-old girl taken from an El Paso store in 2001.