Georgia moves to top spot, Bama remains No. 8 in new College Football Playoff Poll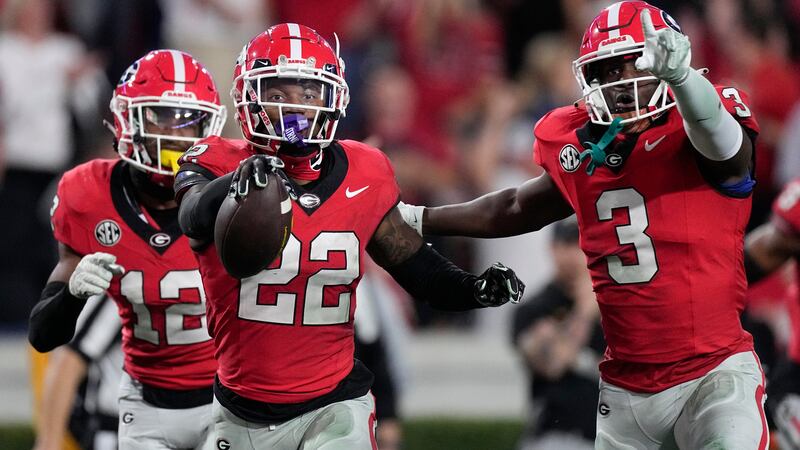 Published: Nov. 14, 2023 at 9:07 PM CST
DOTHAN, Ala. (WTVY) - The new College Football Playoff rankings were released on Tuesday night, and the defending national champions have finally climbed into the top spot while a resurging Tide squad still is on the outside looking in.
The Georgia Bulldogs were unveiled as the new top ranked team in the latest committee poll, jumping the Ohio State Buckeyes who had held the No. 1 ranking in the first two rankings of the 2023 season. Georgia's jump to the top comes after a dominant 52-17 win on Saturday over No. 13 Ole Miss.
Alabama, who have been looking much more like their old selves recently after an early season loss to Texas, stay at No. 8 in the rankings for a third straight week. The Tide are coming off of their own big win over the weekend against Kentucky, which secured themselves a date with Georgia in Atlanta for the SEC Championship, a game that might end up being Alabama's only shot at jumping into the top 4 if things hold as they currently are.
A team that is sitting in a favorable spot right now is Florida State. The undefeated Seminoles came in at No. 4 in this week's committee rankings, and have some favorable matchups including a likely trip to the ACC Championship waiting for them.
The full rankings are as follows:
1. Georgia
2. Ohio State
3. Michigan
4. Florida State
5. Washington
6. Oregon
7. Texas
8. Alabama
9. Missouri
10. Louisville
11, Oregon State
12. Penn State
13. Ole Miss
14. Oklahoma
15. LSU
16. Iowa
17. Arizona
18. Tennessee
19. Notre Dame
20. North Carolina
21. Kansas State
22. Utah
23. Oklahoma State
24. Tulane
25. Kansas
Subscribe to our News 4 newsletter and receive the latest local news and weather straight to your email every morning. Get instant notifications on top stories from News 4 by downloading our mobile apps.
Copyright 2023 WTVY. All rights reserved.