Christmas Shoppe opening Thursday to benefit special needs adults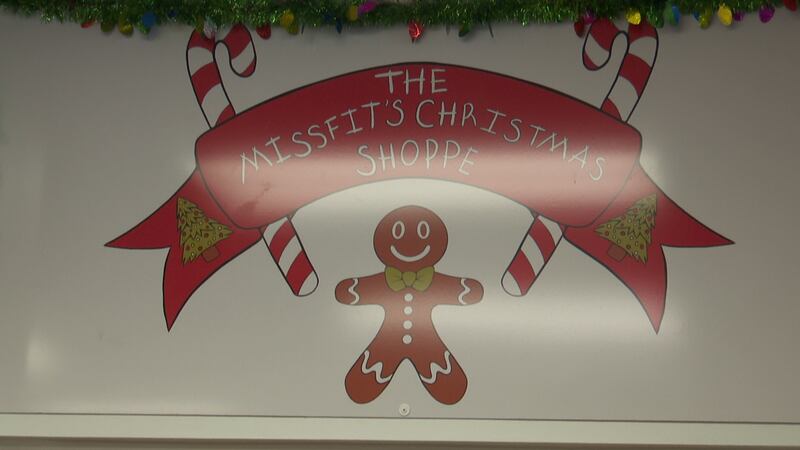 Published: Nov. 15, 2023 at 3:13 PM CST
DOTHAN, Ala. (WTVY) - If your halls have not yet been decked, there will soon be a way to change that.
Thursday, November 16, the Missfits Christmas Shoppe, hosted by the Doug Tew Therapeutic Recreation Center, is having their grand opening.
Everything in the shoppe was handmade by a special needs participant of the Therapeutic Recreation Center, the staff and families. All of the proceeds will go back to the rec center for programs and other expenses.
In addition, members of the therapeutic rec center will be working in the shoppe, barcoding items, giving out baskets and taking items to cars to help teach job skills.
There are a variety of different items available at the shoppe including ornaments, hot chocolate and soup mixes, door hangers, bird houses and more.
"The story behind our Missfits Christmas store, if you remember the ageless story Rudolph, all the misfits toys that were not perfect were thrown away," said Barbie Nelson with the Doug Tew Therapeutic Recreation Center. "So therefore, we came up with the idea everything doesn't have to be perfect. There may be a flaw in something, but it is completely beautiful and it was made with a heart full of love."
The dates and times the shoppe is open was posted on the Doug Tew Therapeutic Recreation Center Facebook Page.
Subscribe to our News 4 newsletter and receive the latest local news and weather straight to your email every morning. Get instant notifications on top stories from News 4 by downloading our mobile apps.
Copyright 2023 WTVY. All rights reserved.