Two suspects arrested after remains found in Jackson County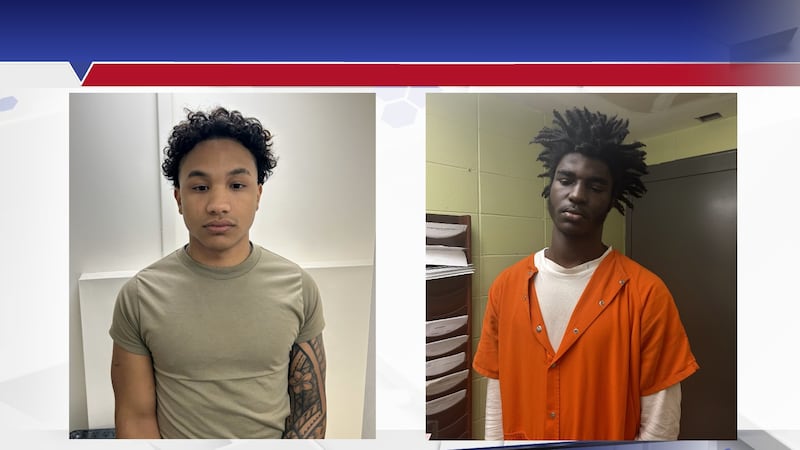 Published: Oct. 20, 2023 at 6:48 PM CDT
JACKSON COUNTY, Fla. (WJHG/WECP) - Two men have been taken into custody after deputies say they were in connection to skeletal remains found in Jackson County.
This investigation was active for about two years, starting in 2021, with over 25 search warrants written and executed.
Officials say Jeremiah Castro was interviewed during the investigation, and determined to be a person of interest. Willtaye Young was later identified as the second person of interest.
After remains were found on Oct. 11, identified as Nicholas Hollis and Stephon Gaines, investigators notified next of kin.
Young is currently serving time at Gadsden County Jail for possession of cannabis of more than 20 grams, carrying a concealed firearm, dealing in stolen property, and separate charges in Leon County for kidnapping. He's now facing two counts of murder and principal to murder.
Castro was taken into custody by the U.S. Marshal Service on Oct. 19 near Atlanta and is also being charged with two counts of murder and is being extradited to Jackson County.
Copyright 2023 WJHG. All rights reserved.