Southeast Health Foundation gives back to the Wiregrass
Published: Oct. 12, 2023 at 4:46 PM CDT
DOTHAN, Ala. (WTVY) - The Southeast Health Foundation is on a quest to promote and advance healthcare and wellness served by Southeast Health and its affiliates.
The foundation stays busy hosting several events and campaigns throughout the year such as its traditional Gala event, golf tournament, and the Champions of Hope event.
Champions of Hops is a 5k, 10k, and one-mile walk in support of the Southeast Health Cancer Research Center.
This year's honoree is Molly White, who was diagnosed with stage one cancer in 2020.
"We had just had our second daughter; she was only a year old when I was diagnosed," White said. "It's the news you never want to get, you never think you are going to get."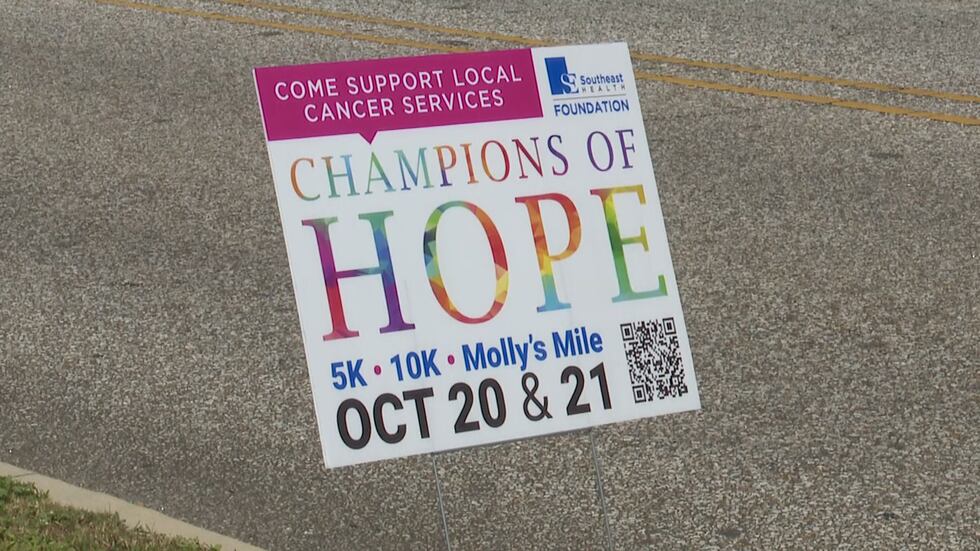 It was the news that made her and her family's world do a 180, but their faith prevailed.
"One verse that we really clung to is Psalms 100:5 and it says 'For the Lord is good. His steadfast love endures forever and His faithfulness to all generations."
White is thankful to have a resource like the Southeast Health Foundation in Dothan.
"God has been so good to us and our family," White said. "His goodness and His love, and just the hope we have been able to have in tough times because of Him."
This journey was not easy for White.
"Having cancer and going through a cancer journey is really tough on the person and on their family," White said.
But the community showed immense support and rallied around the White family. Along with the Southeast Health Foundation which helped get her through the valleys and back to the mountains.
"The funds raised through the Southeast Health Foundation's events like Champions of Hope go to fund medical equipment for our community and allow people to stay home and not have to go elsewhere for healthcare," White said.
As a cancer patient, staying close to home for what felt like constant appointments and treatments made the challenge a little lighter.
"Especially for me and my husband Taylor," White Said. "We have two little girls that are 4 and 7 and so being able to stay here to get chemo treatment or to go get my scans, CT scans, MRI's, that's been so nice to be able to stay so close at home and be with family even during these times."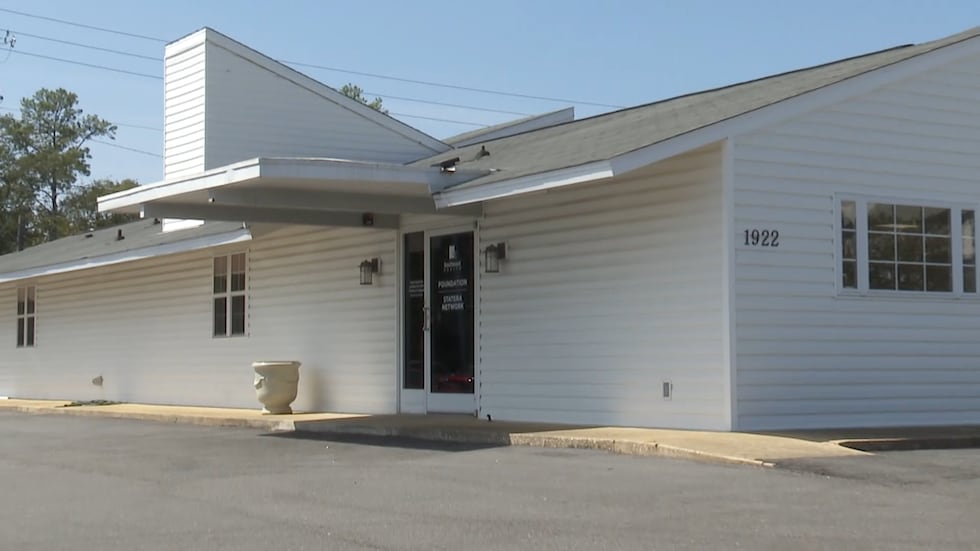 She is thankful for everyone who played a helping hand in her journey, from her close loved ones to those on the medical front lines.
"We definitely want to thank our family and friends and the community just for supporting us and loving on us," White said. "We also want to thank our medical community, all of the doctors and nurses and CRNA's, and nurse practitioners that have taken care of us and provided such great care for us throughout this whole journey."
This is just one of many patient testimonies the foundation has been there for.
Jill Hoops is the special events manager and said they will continue their work to hear even more success stories like White's.
"The ultimate goal of the foundation is to work with the hospital and its affiliates to ultimately provide the best quality of healthcare that we can locally," Hoops said.
The foundation has had this goal since 2008.
"Through the generous support through our community from over the years we have been able to raise over one-million dollars since the first year," Hoops said.
The dollars raised stayed right here in the Wiregrass.
"We have been able to provide programs such as cancer navigation services and customize reference binders for newly diagnosed cancer patients," Hoops said.
For this year's Champions of Hope event the goal is to raise $127,000.
"I am proud to share that we have exceeded that but we are still working to make sure we can continue to reach more people in our community," Hoops said.
The foundation's work prevails again, but the mission to advance cancer resources and research is not over.
"We look forward to seeing y'all October 21st for the Champions of Hope race," White said.
Registration for Champions of Hope is open until the week of the event. It will close that Wednesday, October 18th but you will have the chance to register on-site on the night of Friday, October 20th and Saturday morning on October 21st.
Click here to register.
The race is on Saturday, October 21st at the Plant in downtown Dothan.
To volunteer with the Southeast Health Foundation, you can give them a call at (334) 673-4150.
Click here to read more about the Southeast Health Foundation.
Subscribe to our News 4 newsletter and receive the latest local news and weather straight to your email every morning. Get instant notifications on top stories from News 4 by downloading our mobile apps.
Copyright 2023 WTVY. All rights reserved.