Panama City rededicates historic clock on 5-year anniversary of Hurricane Michael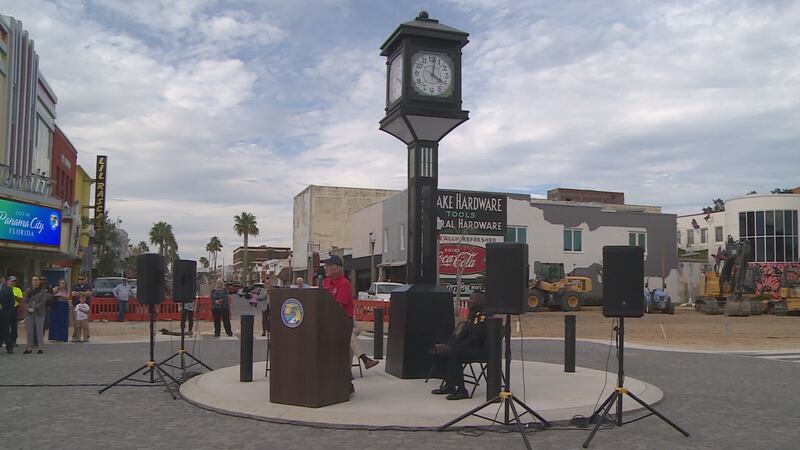 Published: Oct. 10, 2023 at 8:46 PM CDT
PANAMA CITY, Fla. (WJHG/WECP) - A piece of local history is at its new location after Hurricane Michael damaged it five years ago.
The City of Panama City held a rededication ceremony for its historic clock Tuesday afternoon at 4th Street and Harrison Avenue. It's the third time the nearly century-old clock has been relocated. It was initially installed at Harrison and Beach Drive in 1926. The clock was later moved to Harrison Avenue and 7th Street in 1957.
Local historians refer to it as "an icon of the downtown."
"It has always been a landmark," Bay County Historical Society Vice President Bob Hurst said. "I consider it an icon of the downtown. Similar to Big Ben is the icon of London. It chimes every quarter of an hour. We're used to hearing it. We miss it when it doesn't chime, so we're very happy that it's back in its downtown place."
The clock's location is also referred to as the "Four Points Plaza."
Copyright 2023 WJHG. All rights reserved.