Injured students released after Bozeman bus crash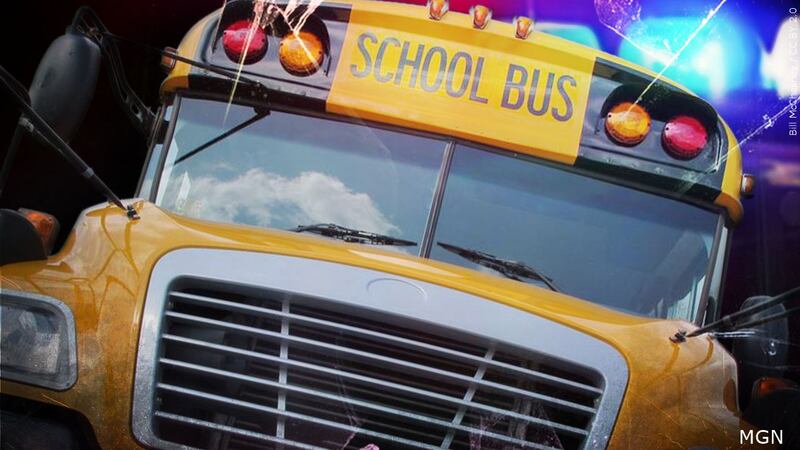 Published: Oct. 11, 2023 at 5:26 PM CDT
PANAMA CITY, Fla. (WJHG/WECP) - School district officials say one student is still in the hospital.
The other 14 students that went to the hospital have been released. This is the 10th school bus crash this year in Bay County.
"We take pride in our safety record we take pride in our training," Sharon Michalik, Bay District School communications director. "So, we think that traveling by bus is extremely safe. of course, we regret yesterday's accident. Again, we are going to dig in and see if there's anything we can do on our end to tighten up, to increase training, if there is anything we can do but accidents do happen."
Troopers say Bay District Schools was contacted Thursday morning regarding the incident.
As of an update at 9:59 a.m., all children have been treated and released. Both bus drivers will be accessed by the District for any further medical needs.
Officials say there is no further update on the crash itself.
Florida Highway Patrol officials say they got the call around 4 p.m.
Bay District School officials say both buses were full carrying around 90 students each, one bus rear-ended the other bus, on Highway 77, in front of Bozeman School.
FHP says 15 were transported to the hospital with non-life-threatening injuries.
"We got a call around 4 pm that two school buses were traveling south on 77 after leaving the high school were trying merge onto 77 and collided," said Thomas Paschal, with FHP.
Bay District schools reports a dozen student were taken to the hospital and all others are back home or with their parents.
They say injuries do not appear to be serious.
"12 students were transported to local hospitals one with trauma-related injuries 11 with impact-related injuries the drivers have also gone to get checked out of an abundance of caution, so we are working with FHP like I said, and investigating to see what happened," said Sharon Michalik, Bay District School communications director.
School officials say the superintendent is at the hospital with those families. The school district will also be offering counseling to those who were involved.
If your child was on the busses and needs someone to talk to, you can contact the district.
The crash is still under investigation. We will update you on air and on wjhg.com with the latest.
The southbound inside lane on Highway 77 has been blocked off and students have been transported to hospitals after officials say a bus crash occurred in front of Deane Bozeman School.
According to a Facebook post on the Bay County Sheriff's Office Facebook page, two school buses got into an accident. Bay District Schools identified these two as Bozeman Bus 766 and Bus 980.
Students were reportedly on both buses. No life-threatening injuries have been reported.
In a status by Bay District Schools around 5:11 p.m., all uninjured students are with their parents/guardians or are on their way home. Twelve students have been transported to area hospitals and their parents have been notified.
The full post can be found below.
Copyright 2023 WJHG. All rights reserved.