Daleville man identified as Bonifay deputy-involved shooting death
Published: Oct. 11, 2023 at 4:09 PM CDT
|
Updated: Oct. 11, 2023 at 4:11 PM CDT
BONIFAY, Fla. (WTVY) - The Holmes County Sheriff's Office have now identified the man killed in a traffic stop turned deputy-involved shooting that happened on Tuesday in Bonifay.
The October 10 traffic stop at a Chevron gas station off Highway 79 escalated into a physical altercation between the involved deputy and a man, now identified as 58-year-old Thomas Bradley Evans of Daleville, after the deputy questioned him about if he had drugs or guns on him.
Evans pulled a gun on the deputy and attempted to shoot him, according to HCSO, with the deputy was said to have acted in self defense as he pulled his own firearm and shot Evans multiple times, killing him.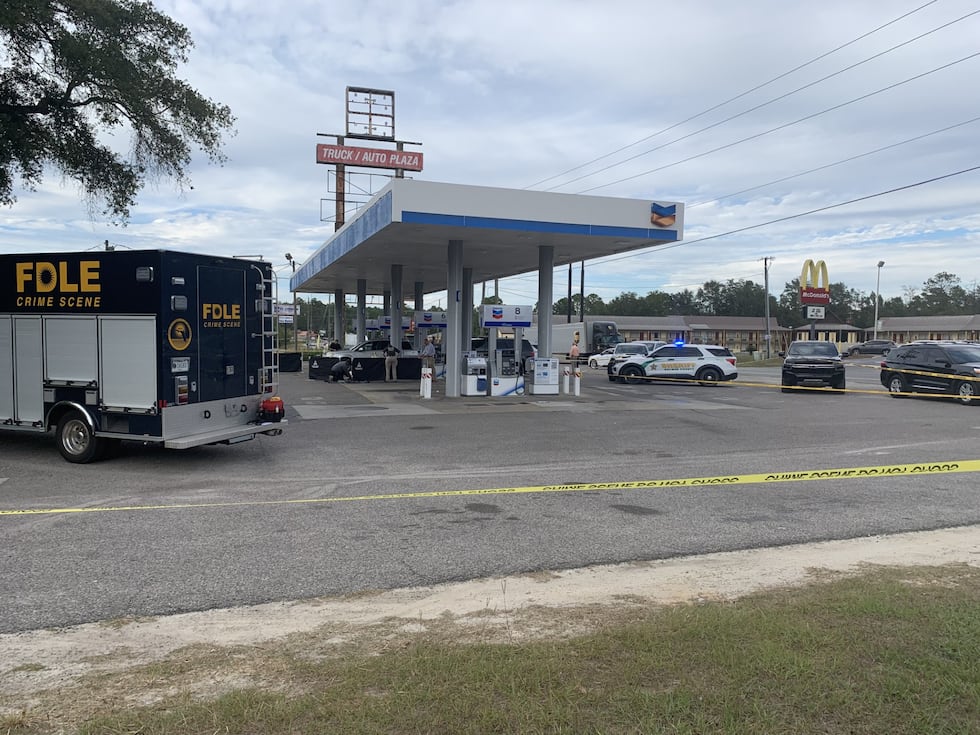 HCSO said next of kin has been notified of Evans' passing, and that their thoughts are with his family at this time.
No additional information was released from HCSO about the incident as it remains under investigation by the Florida Department of Law Enforcement (FDLE) and 14th Judicial Circuit Office of the State Attorney, and the deputy involved will remain on administrative leave until the completion of the investigation.
Subscribe to our News 4 newsletter and receive the latest local news and weather straight to your email every morning. Get instant notifications on top stories from News 4 by downloading our mobile apps.
Copyright 2023 WTVY. All rights reserved.