Former Holmes and Tide football player has died in Bonifay at age 42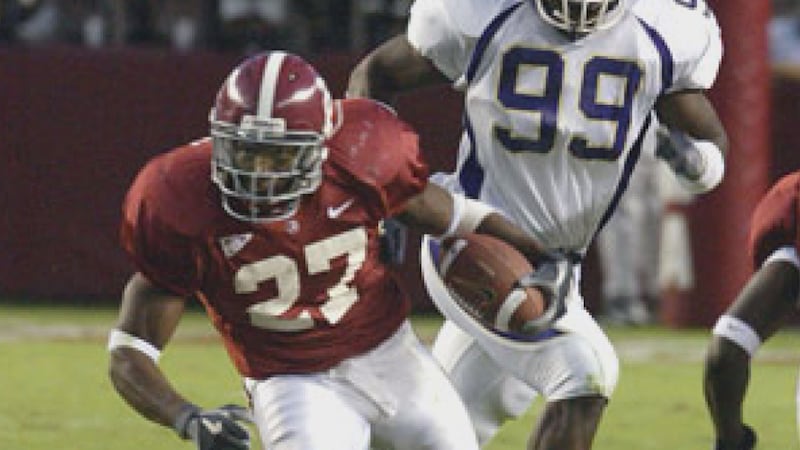 Published: Oct. 4, 2023 at 8:58 PM CDT
PANAMA CITY, Fla. (WJHG/WECP) -Some folks around Bonifay and those a part of the extended Holmes High School family have heavy hearts this week. That in the wake of the passing of Ray Hudson, a former Holmes High School standout football player. Hudson was found dead in his family home in Bonifay Tuesday afternoon, so far no cause of death has been released.
After starring on the field for the Blue Devils, Hudson moved on to the University of Alabama as a scholarship running back. Between 2001 and 2004, he rushed for over 16-hundred yards with 7 touchdowns, along with 333 yards and three more TD's receiving. He was the starter in '04 and was leading the SEC in rushing before a leg injury ended that season.
Beyond the stats, Ray's head coach at Holmes Tom Wheeler told me Wednesday Ray "was a special person, a great football player who led by energy and example." Wheeler says Ray "had a huge heart, and was a sweet kid, if you can call a football player sweet. And he never showed anyone any malice." Coach Wheeler telling me he's still in shock after hearing the news. Ray Hudson was just 42.
Copyright 2023 WJHG. All rights reserved.