Sumrall highest paid coach in Troy's history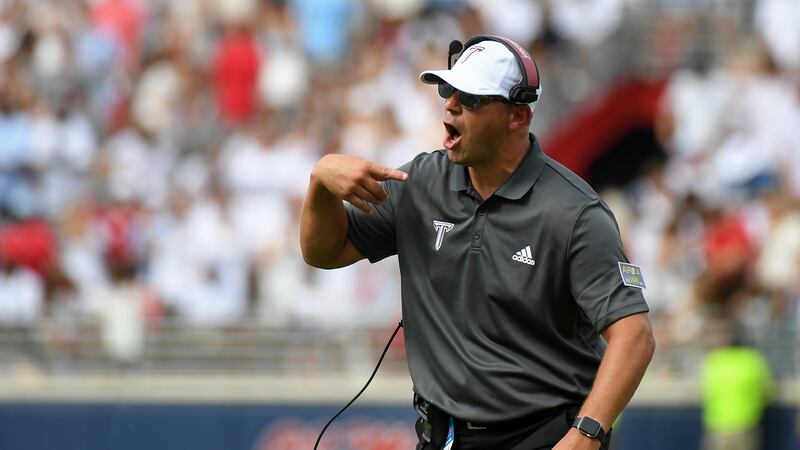 Published: Oct. 4, 2023 at 11:27 AM CDT
TROY, Ala. (WTVY) - Troy University's Jon Sumrall is earning one million dollars this year, making him the highest-paid coach in the school's history.
The figures from a USA Today database show Sumrall, in his second season as head football coach, could also receive performance bonuses of $780,000.
His salary is $175,000 higher than he received last year and $250,000 more than Chip Lindsay earned in 2021, his final year at Troy.
Sumrall led the Trojans to a 12-2 record in 2022, and the team finished 19th in the Associated Press rankings, its best FBS season ever.
His base salary is on par with other small school coaches, including Rich Rodriguez of Jacksonville State, Jim McElwain of Central Michigan, and Tim Beck of Coastal Carolina. It is higher than Kane Wommack of South Alabama.
Alabama's Nick Saban is the highest-paid college coach in the nation, earning about $11 million this year.
Subscribe to our News 4 newsletter and receive the latest local news and weather straight to your email every morning. Get instant notifications on top stories from News 4 by downloading our mobile apps.
Copyright 2023 WTVY. All rights reserved.